We're all used to being tethered to our Interactive LEDs. HDMI cable for Image and Sound and USB cable for touch – its been that way for a long time now. That said, we did launch a WIS product some years back. The trouble was that is was just far too complicated and nobody ended up using it! Yes, there are other hardware options out there in the market today, but they are expensive so inaccessible for the masses – especially schools. In this blog post, I'd like to give you a sneak peak into what we are working on at TouchIT Technologies – introducing Wireless Wizard. Not due for launch until the end of August, we thought it was time to whet your appetite for what is coming so0n!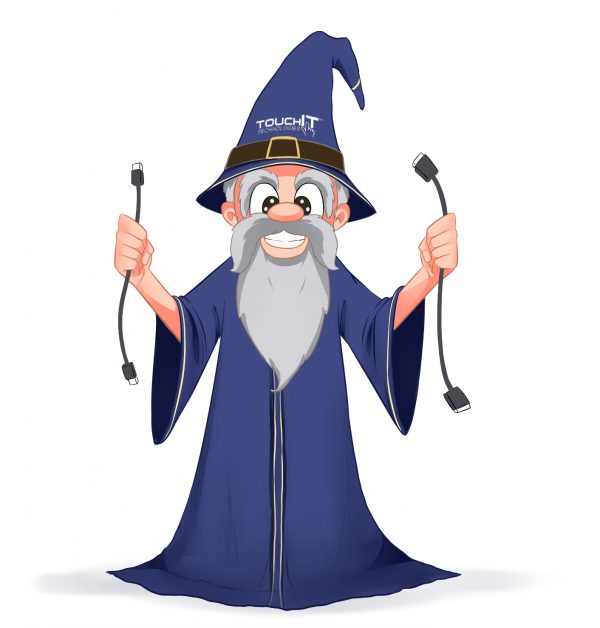 Wireless Wizard is a combination of Apps that you install onto your computer and onto your Interactive LED to be able to display your computer and control it from the touch screen without any additional hardware. Casting is nothing new, but actually being able to control what is on your computer from the screen without any additional hardware certainly is. It is not only cool but ground-breaking!
So what do you need? Well, you need an Interactive LED (preferably from TouchIT Technologies, but Wireless Wizard will work on other brands too) that has an onboard Android system. You then need to install the App onto your Interactive LED and then install the version for your computer too. Then, you need to connect your LED and your computer to your network and ditch the cables!
Once connected to the network open both apps up and the Interactive LED will search for your Wizard. Click on your Wizard, and your screen is now displayed on the Interactive LED – how cool is that?!?
We'll have plenty of video demos coming shortly, but if you would like some more information, why not check out www.wirelesswizard.net.