Over the last two and a half years, we've been continually developing and improving the Contribute Cloud Software. We're pleased to announce that we have integrated multi-zoned learning games to the software – introducing Gamification to Contribute Cloud.
What is Gamification?
Gamification is the use of game design and mechanics to enhance non-game contexts by increasing participation, engagement, loyalty and competition. These methods can include points, leaderboards, direct competitions and stickers or badges, and can be found in industries as varied as personal healthcare, retail—and, of course, education.
According to Wikipedia, The gamification of learning is an educational approach to motivate students to learn by using video game design and game elements in learning environments. The goal is to maximize enjoyment and engagement through capturing the interest of learners and inspiring them to continue learning. Gamification, broadly defined, is the process of defining the elements which comprise games that make those games fun and motivate players to continue playing, and using those same elements in a non-game context to influence behaviour. In other words, gamification is the introduction of game elements in a non-game situation.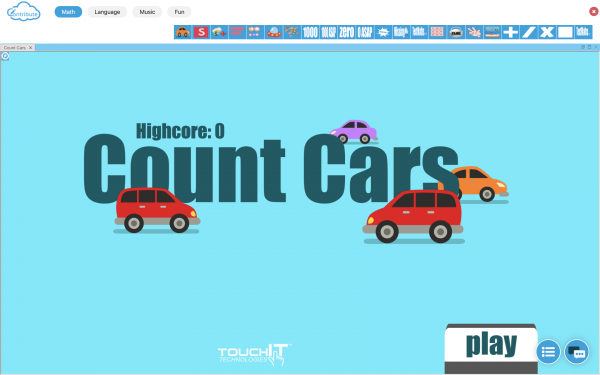 What are the benefits of Gamfication?
Gamification initiatives in learning contexts acknowledge that large numbers of school-aged children play video games, which shapes their identity as people and as learners. While the world of gaming used to be skewed heavily toward male players, recent statistics (sourced from wikipedia) show that slightly more than half of videogame players are male: in the United States, 59% male, 41% female, and 52% male, 48% female in Canada. Within games and other digital media, students experience opportunities for autonomy, competence and relatedness and these affordances are what they have come to expect from such environments. Providing these same opportunities in the classroom environment is a way to acknowledge students' reality, and to acknowledge that this reality affects who they are as learners. Incorporating elements from games into classroom scenarios is a way to provide students with opportunities to act autonomously, to display competence, and to learn in relationship to others. Game elements are a familiar language that children speak, and an additional channel through which teachers can communicate with their students.
How is Gamification included in Contribute Cloud Software?
Unlike some other vendors and developers in this space, the multi-touch, multi-zoned games are included as standard for all Contribute Cloud users. This is a free update (as are all updates) to the software and when you log into it now, you can see the games included. They are ordering into their subject specific sections and we have also included so additional games, just for fun!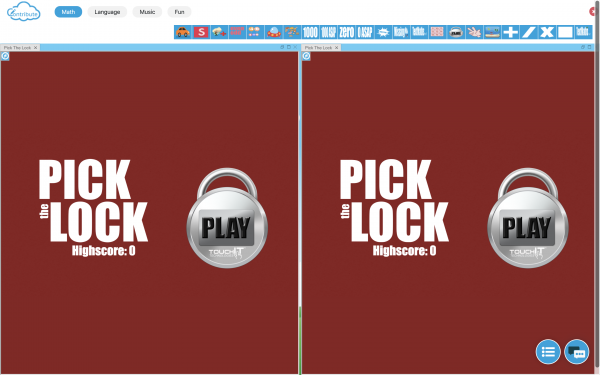 Unique Approach to the User Interface
What is different about Contribute Cloud's user interface, is not only is it multi-zoned, you are also able to rotate the games to be used on our Fusion 2 interactive table product. Furthermore, you are not confined to a quadrant on the screen you have total flexibility with the layout as you are able to drag and drop games into separate regions of the screen in a totally dynamic fasion.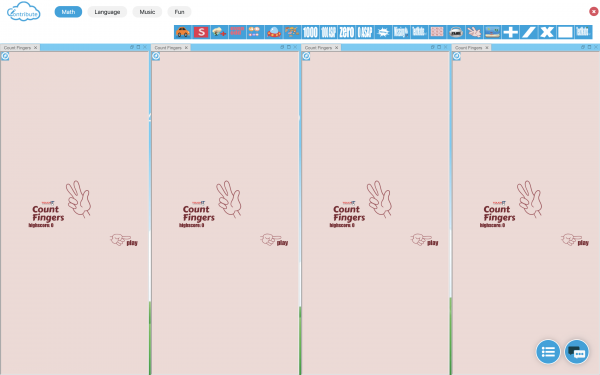 How does it work? What do I need to do?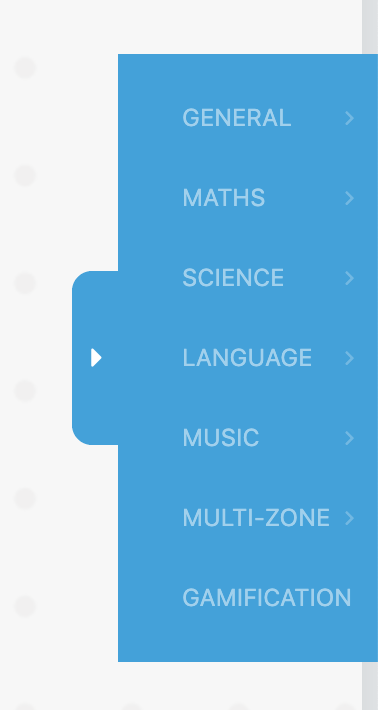 First, you need to select the "Multi-Zone Gamification" button from the Toolbar. This will open the brand new full screen multi-zone dynamic game canvas.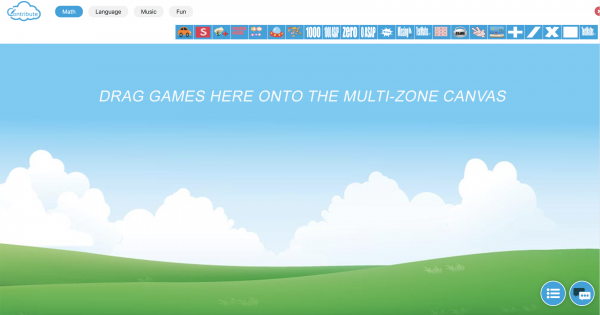 Now, from the categories on the top bar, you can drag a game into place. The first game you drop in will be in full screen. The next shows you the area that this can be dropped into and so on and so forth. The video below shows you what we mean. You can also rotate the games if you are using them on our Fusion 2 Interactive Table.
A few Standout examples of the 30+ Integrated Learning Content
The all-new multi-touch Piano is a fantastic tool for music lessons. Not only are you able to change the sound of the piano to one of 40 different models, but you are able able to record your master-pieces and download them to your computer when you are done – how cool is that?!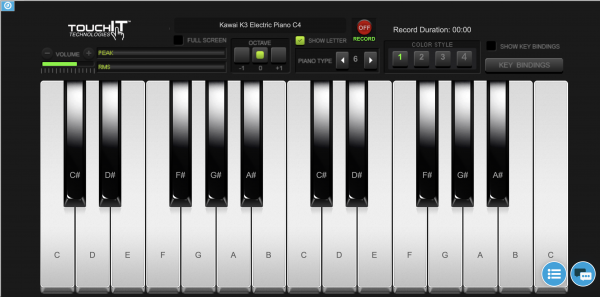 Maths Challenge helps improve your numeracy skills by offering quick fire questions where you must calculate the answer before the ghost attacks our hero. Answer the question correctly and our hero will fend off the ghost and move onto the next question. Gamification of math at its best.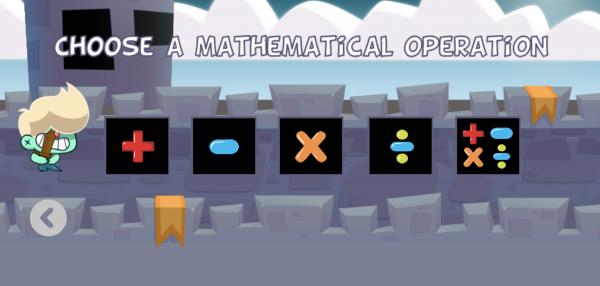 Gamification of Language. Make as many words as you can – this game really makes you think and improves your spelling. Why not challenge one of your peers to a "word off"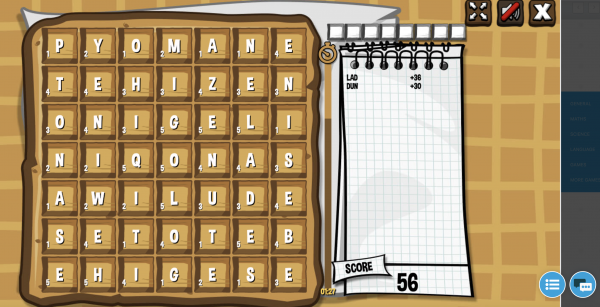 These are just 3 examples of the types of learning games we have integrated into Contribute Cloud. Check out the software to see all of the new content that is available for you.
What is next for Gamification in Contribute Cloud?
We plan to continue to add to our pool of educational learning games as well as integrating the multi-user capabilities. By the end of the summer we expect to have this finalised so teachers are able to enable the learning game content for the students in collaboration mode. This will bring a whole new level of collaboration in the classroom, collaboration and gamification in one interactive lesson – all with Contribute Cloud.
Contribute Cloud
Contribute Cloud is designed and developed by TouchIT Technologies and is supplied with the TouchIT LED range. If you would like to try the software, please visit www.contribute.cloud