TouchIT Products for Corporations
Interactive LED Displays in Corporations
The ultimate in front of room touch screen displays
TouchIT Interactive Flat Panel LEDs are the latest interactive presenation tools for the modern, connected, interactive meeting and boardrooms. Our Interactive Flat Panels allow the presenter to create and show any content on the screen to the group from their computer. They can then connect colleagues on their devices to the LED for interactive and collaborative sessions. With a high resolution and low glare image, even the smallest of text is easy to read on the LED. Multi-touch allows the presenter to control and annotate over any application that is running on their PC, MAC or Chrome OS directly from the screen. You can even use gestures to control your applications.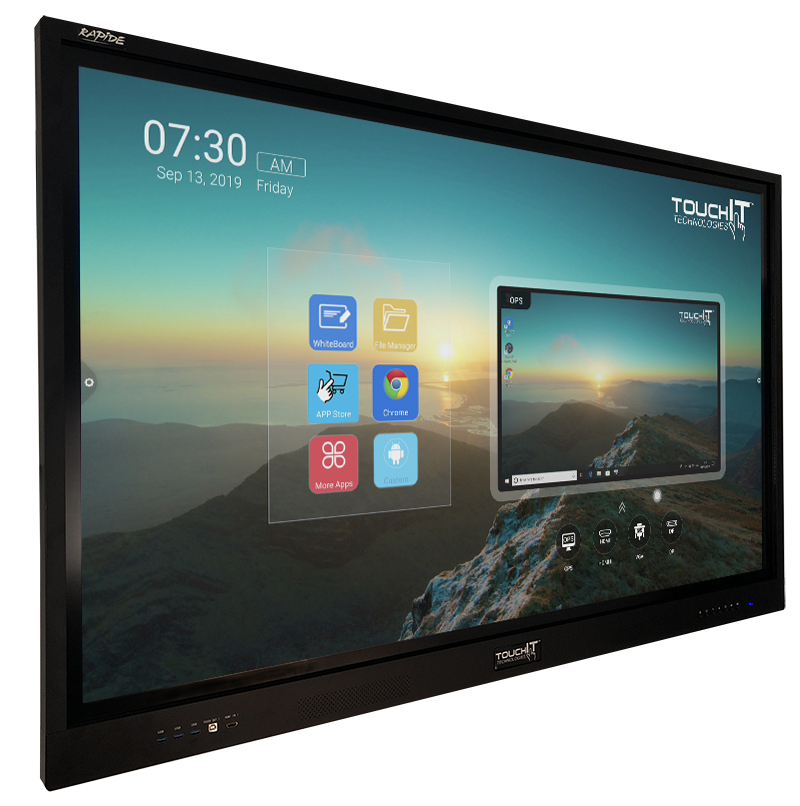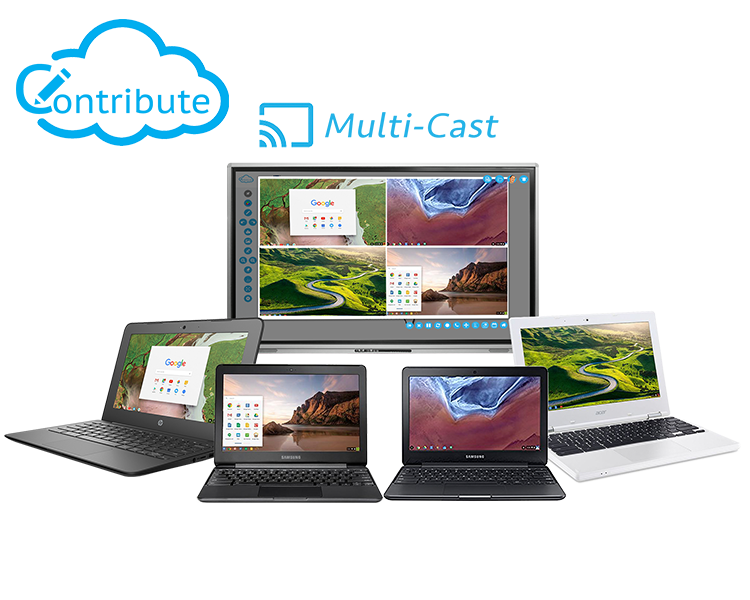 Contribute Cloud Software in Corporate Meeting Rooms
Annotate, Collaborate, Cast and more…
Contribute Cloud Software enables content delivery, collaboration, Casting and Multi-Casting all through a FREE cloud-based platform. Simply add your content, share it with your colleagues and they are able to collaborate with you – all through a browser. Import content from popular file formats and even other brands of interactive whiteboards and LEDs' software.
Contribute Signage Corporate Environments
Digital Signage Made Simple – Online Editor & Playback Apps
Digital Signage is helping change the ways in which we communicate – it allows corporations to reach their staff with up to date, consistent and relevant messages, instantly. Digital Signage signage should be more than just a MS Powerpoint Presentation. You should have the flexibility to create signage in a drag and drop WYSIWIG web editor, distribute your content from the web to the playback device and then manage all of your devices online from a single location. All of this is possible with Contribute Signage from TouchIT Technologies designed for any corporate environment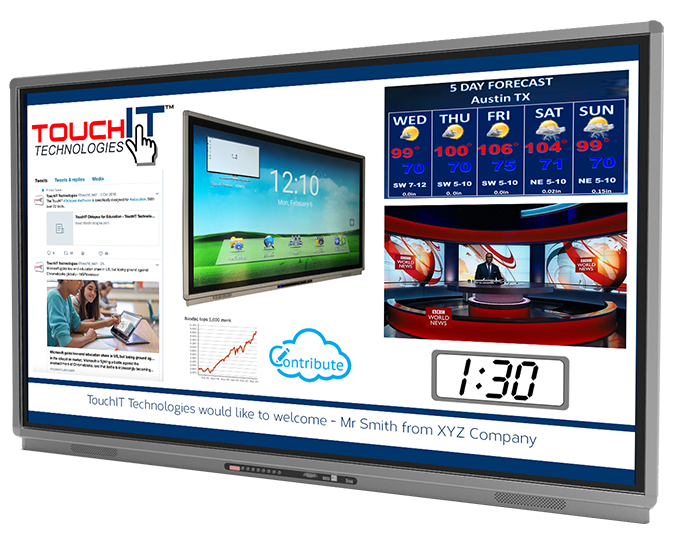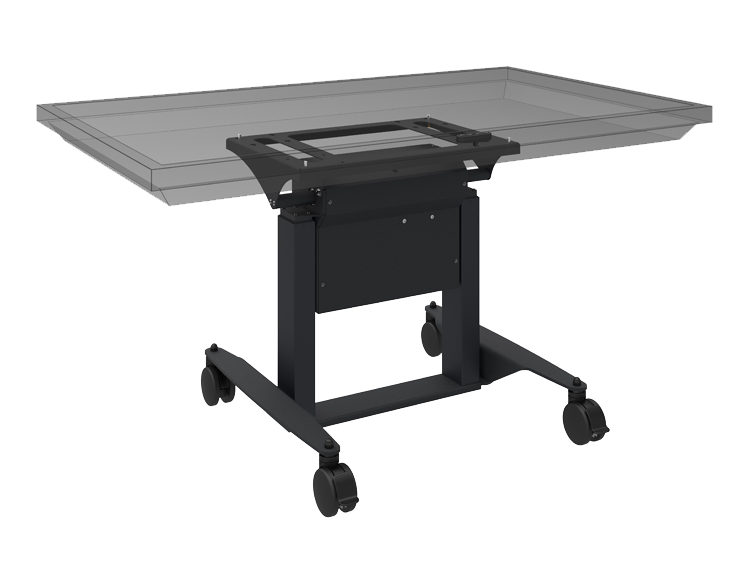 TouchIT Fusion 2 in Corporate Environments
Interactive Table, Easel and LED all in one!
The TouchIT Fusion 2 is the future of interactivity. Available for TouchIT LED Y Series LED Displays in 55", 65" and 75", the TouchIT Fusion 2 is three products in one! An Interactive Easel, an Interactive Table and an Interactive LED – Choose how you want to use the product at the touch of a button – perfect for designers, architects and more…
BalanceBox Height Adjustable Mounts in Corporations
Quite simply because we're not all the same height!
Is everyone the same height? The answer is of course not! Therefore, how do you choose the optimal height to mount your TouchIT LED? This is always a difficult question so what the BalanceBox range does is that it allows you almost 16" or 40cm of height adjustment. With little to no effort, you can raise and lower even the largest of our touchscreens. This height adjustment is perfect for being able to allow people of different heights access to all parts of the the touchscreen.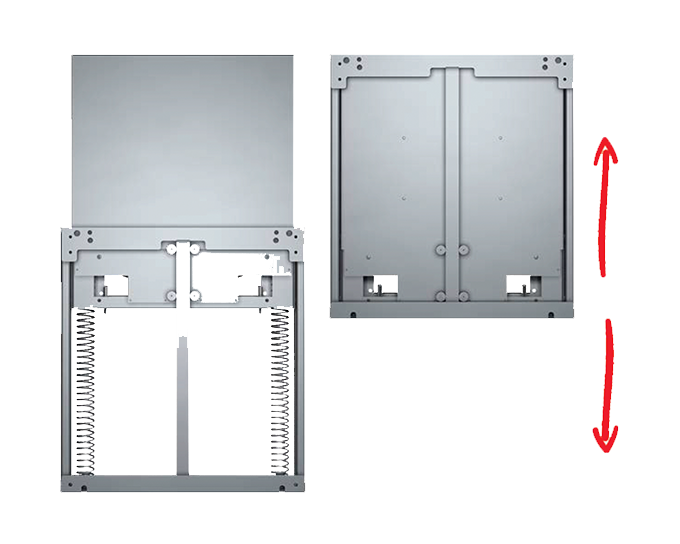 Learn more about our products in K-12 Schools and Districts
Learn more about our products in Higher Education
Learn more about our products in Corporate Environments
Looking for a PDF Brochure?
Download our Family Brochure Now
Contact Us
Please do get in touch if you have any questions about TouchIT or our products
Reseller or Distributor?
If you are looking to partner with us to distribute or resell our products, please contact us for more information.