Hello and welcome to this week's blog post where we are focussing on the brand new 7th generation Interactive Flat Panel that we have just launched – the TouchIT Rapide. As we have seen, it is available in 4 sizes, 65″, 75″, 86″ and 100″ and is available in stock now. Let's take a look at what we think the top 5 features of the new TouchIT Rapide LED are.
Feature 1 – Android 8 Operating System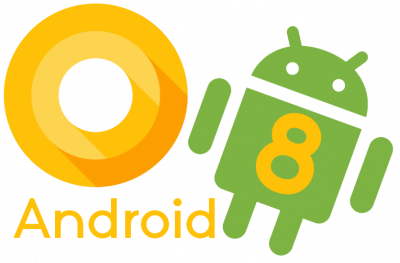 This is a big one. Making the leap from Android 5 machines to Android 8 is a huge step. We've discussed many times on this blog that the Interactive Flat Panels are not like the cell phone, but the advancements in speed and compatibility are just huge with the Android 8 OS. If you have been using Android 5 (which most manufactures have) then you will see huge performance gains in your every day tasks from using the Android 8 chipset.
Feature 2 – Stand Alone Capabilities
For the first time, the TouchIT Rapide is fast enough and powerful enough as and Interactive Flat Panel to actually replace the computer in the classroom or boardroom. This is exactly what our customers have been asking us for! Pretty much all your every day tasks can be completed on the Rapide LED without the need for a computer. This is exactly what our customers and users have been asking us for!
Feature 3 – Up To 40pt Multi Touch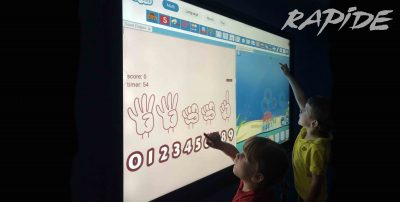 Yes, that is right, up to 40pt Multi-Touch is available with the TouchIT Rapide interactive flat panel under Windows. As the years have gone by, the number of touch points have increased. I remember when everything was single point touch! Today, this is a thing of the past but the main point to make here is that you can have a number of students, at the LED at the same time making use of the Learning Games in Contribute Cloud for example because the hardware can sense the multiple touch points. Likewise, when used in a Fusion 2 configuration, that makes a fantastic interactive table because of the number of touch points it can support.
Feature 4 – Room Filling Audio
Sound is a big part of any Interactive Classroom setup so in the TouchIT Rapide, we have improved the Audio to a level that we describe as "Room Filling Audio". Audio and Sound is one of those topics that are very much a personal preference from the user. It is up to the user really to decide whether they like the sound that comes from an LED or wither they want to run it through a 3rd parts sounds system to improve the output further. Either way, we like the tones that are coming out of the front-facing TouchIT Rapide LED speakers.
Feature 5 – The Software Portfolio
This one is quite simple and makes the whole idea of having onboard Android useful – Apps. The TouchIT App Store facilitates the delivery of Apps to your Interactive LED. There are 100s of Apps in the store and more are being added all the time. We're working on an App Store update right now but shhhhh don't tell anyone just yet!
Contribute Cloud has been our primary Annotation, Collaboration, Casting and now Gamification platform for the last 2 years and it keeps getting better and better. There are over 40 learning games built into the software that you can use on the LED directly. Split the LED into zones and have multiple students at the LED all at the same time – this really is a great piece of software. As it is cloud based, every time that you login you get the latest version so there is nothing to update, nothing to maintain. The best thing, it is also free for TouchIT users.
What is this I hear you ask? Well it is coming in September and we will be telling you more about this shortly. However, it will be free for all TouchIT Rapide customers. In short, it allows you to mirror your IOS and MAC devices to the LED without the need for an Apple TV – how cool is that?
Thanks for reading!