Microsoft Teams works really well when collaboration is needed by people that are separated by any distance. You can hold team chat sessions – including video – and break the participants easily into smaller groups. It is easy to share documents and files. It integrates seamlessly with other Office 365 products, but how does it work with the TouchIT Rapide Interactive LED?
The Setup
There are two ways you can get a Microsoft Teams account. One is to sign up for a free account, which requires a Microsoft account, and the other is to have a Microsoft Office 365 Business or Enterprise account, where the app is included.
To sign up for a free Teams account, you can have any kind of Microsoft account or ID, such as a login for Outlook.com. With this free account, you can invite up to 299 more people to join you, although everyone must also have a Microsoft account to use the app. You get all the primary features and only miss out on unique integration with business Office apps, such as scheduled meetings, SharePoint access, and things of that nature. You also don't get a full compliment of support or security and compliance tools for admins.
Downloading the application on mobile and desktop devices is done through that device's application store. The same is the case for the TouchIT Rapide Interactive LED, Microsoft Teams can be found as an app in the TouchIT App Store.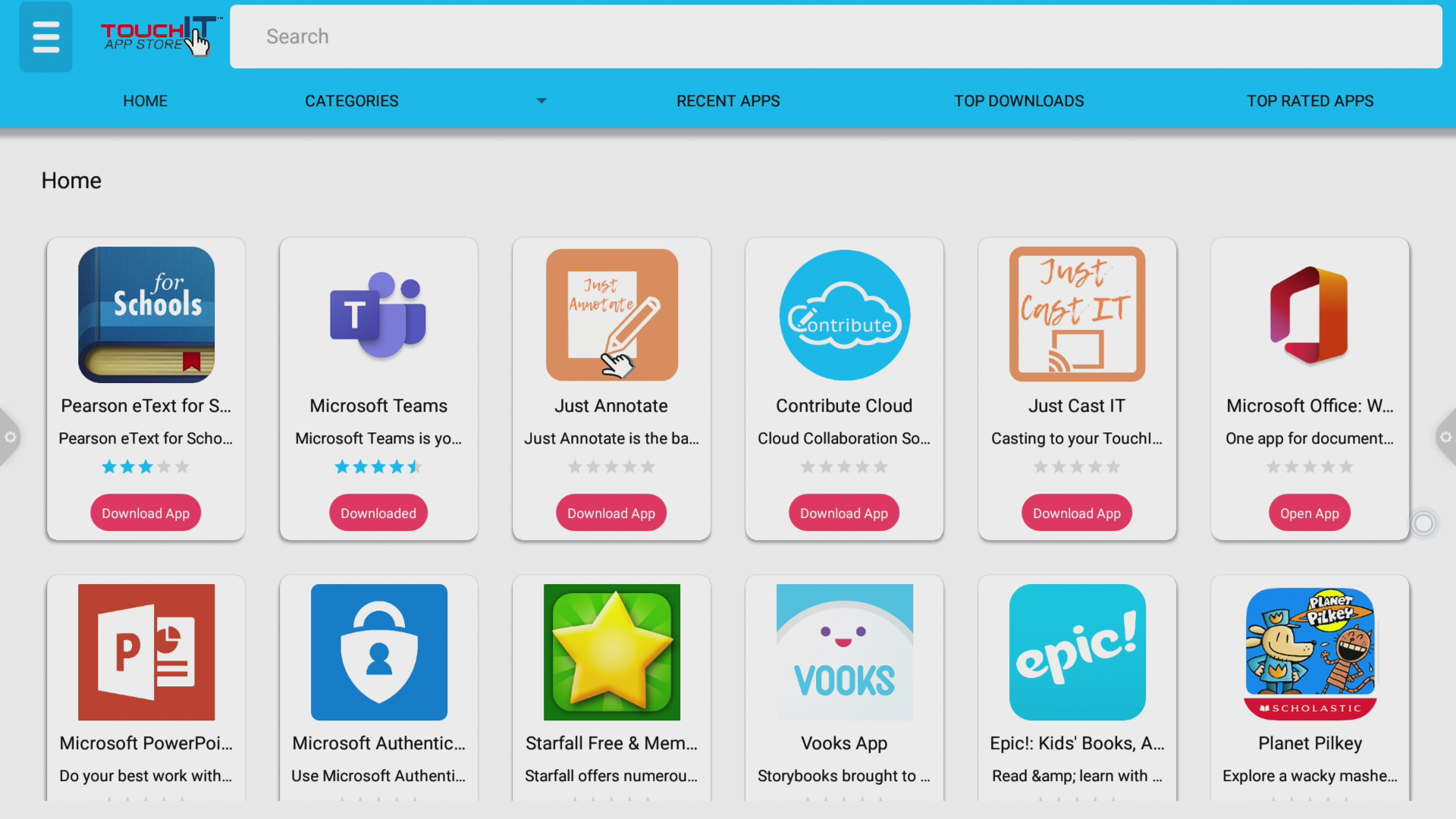 Once downloaded and installed, you will find it in the "More Apps" section of the TouchIT Rapide.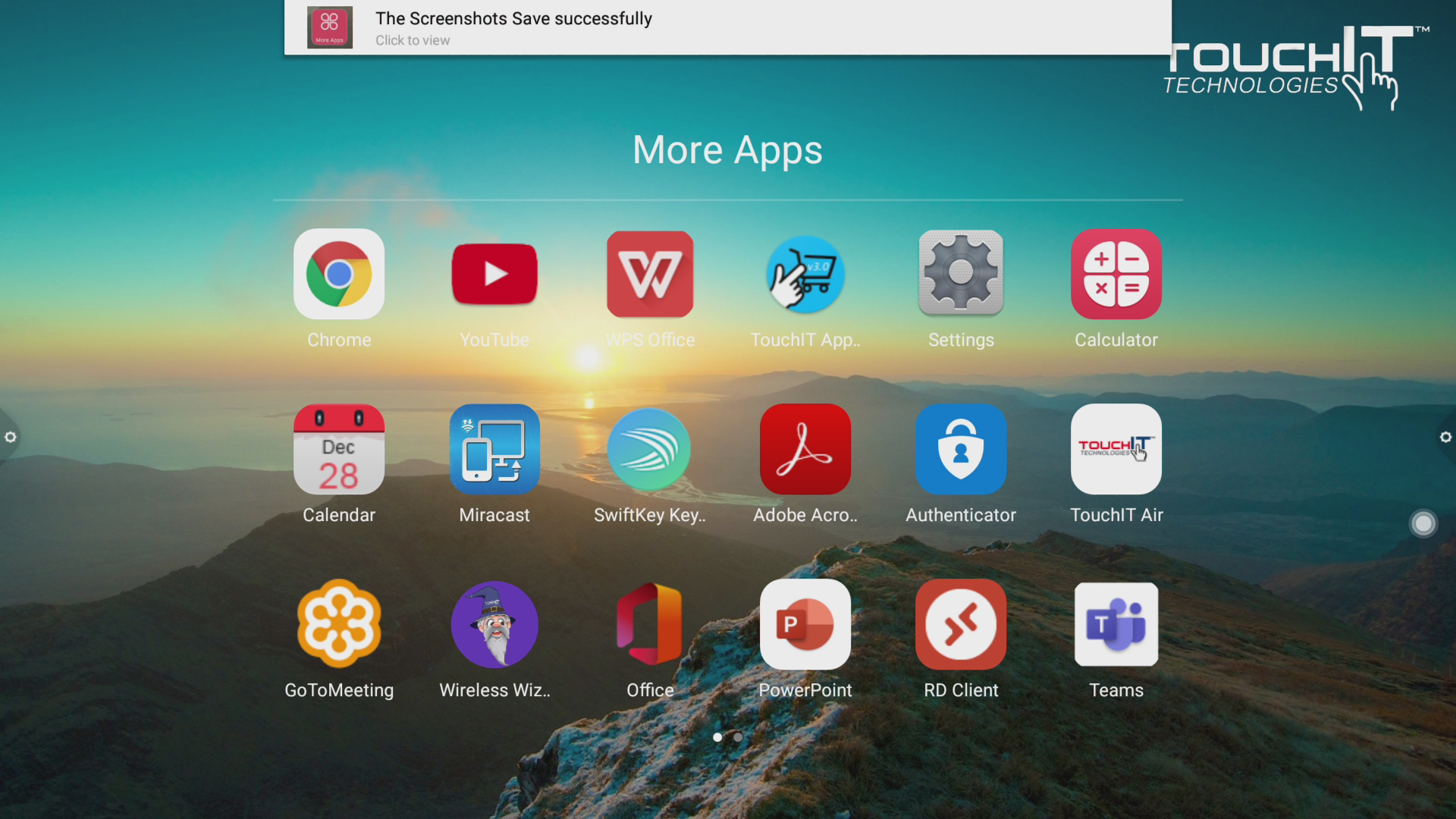 Sign In
Once the App is open you need to sign in. When you first sign in, you will get a message about "Google Play Services" and the App not running without these. You can close this message and continue to use the App. We didn't find any features that were not compatible when we tested it. Chat, files, Video Calls and screen sharing (which we will come onto shortly) all worked without a hitch from the LED.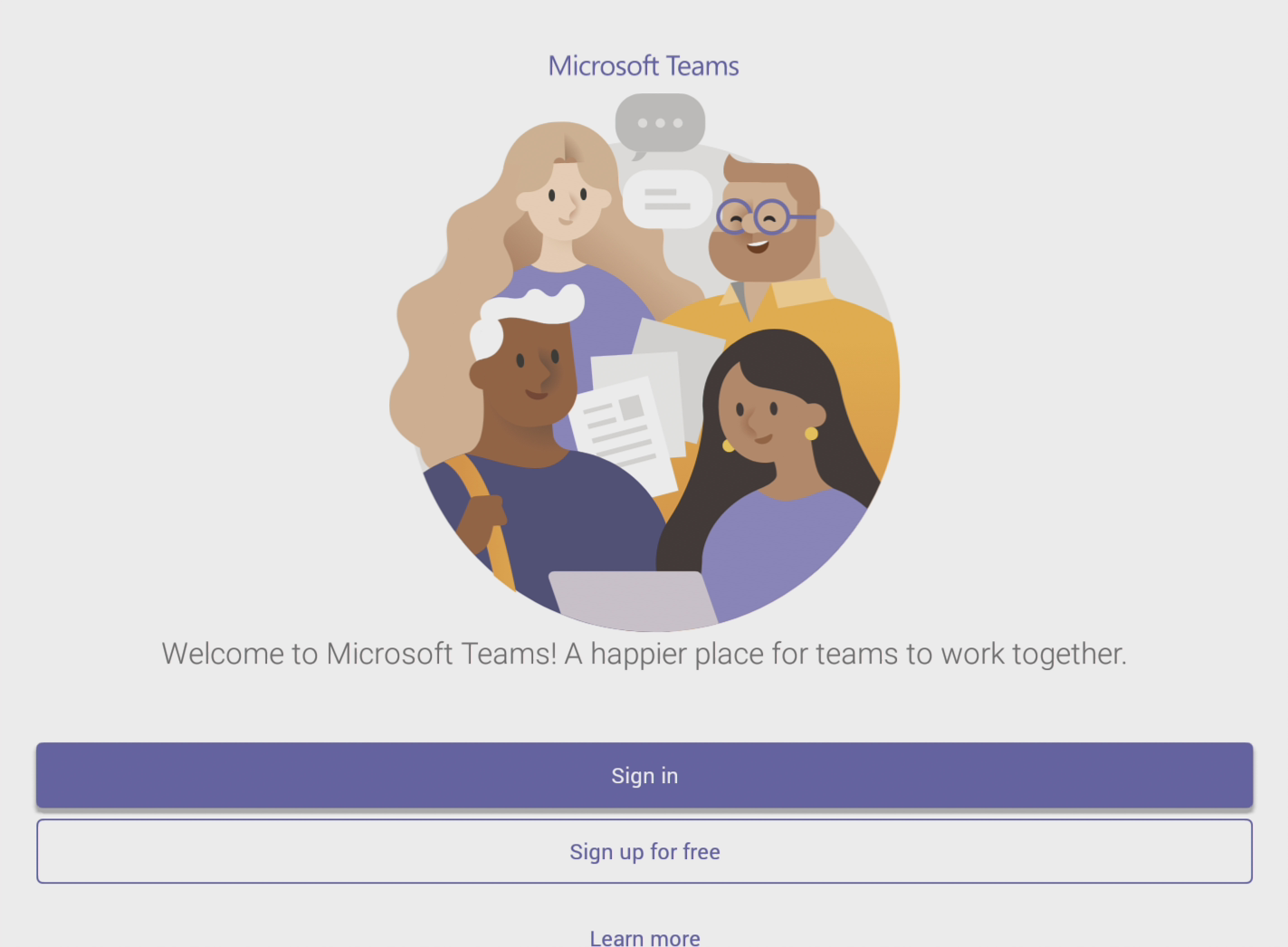 Features
The regular features of teams all work well with the TouchIT Rapide. We were able to have a video call (with a mic and camera plugged into the TouchIT Rapide). We could chat and we could also share files. One of the team actually sent the screen shots from the TouchIT Rapide LED for this blog post by Microsoft Teams directly from the LED – see below.

Integration with the TouchIT Rapide
So far, we have really only been using the features of Microsoft Teams on the TouchIT Rapide. What we did find was that the ability to screen share within Microsoft Teams whilst on a group call opens up a whole host of opportunities for the Interactive LED and our Apps.
Firstly, we were able to share the Just Annotate application. This gave us access to an instant whiteboard without a subscription (which is needed with some of the Teams Apps and Whiteboard)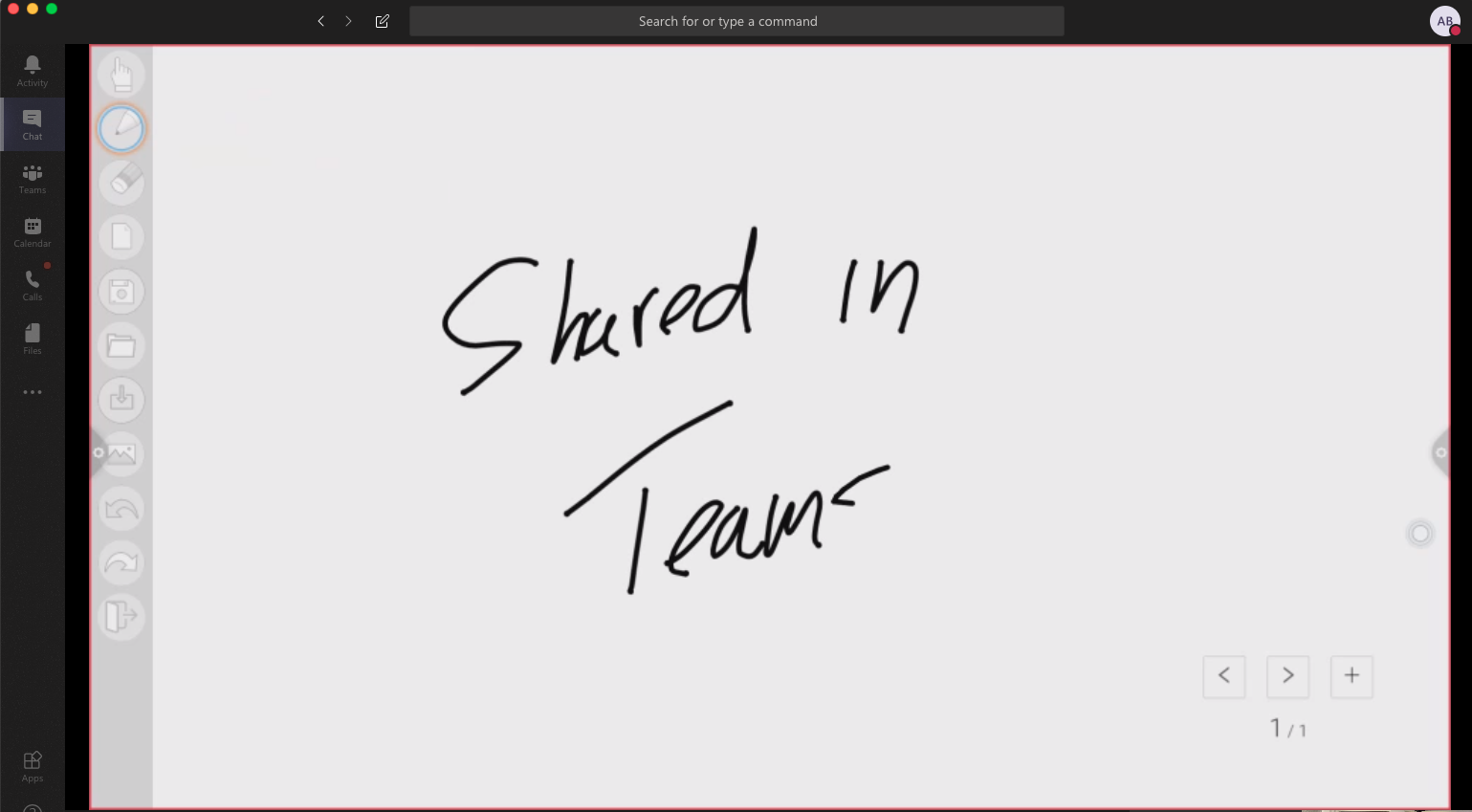 We are able to share out any application that is installed on the TouchIT Rapide through the Microsoft Teams App. This is particularly useful for a teacher that wants to share a learning app (like the image below) to show some information. Likewise, being able to share a webpage with a class can also be particularly useful. Teams enables us to do this.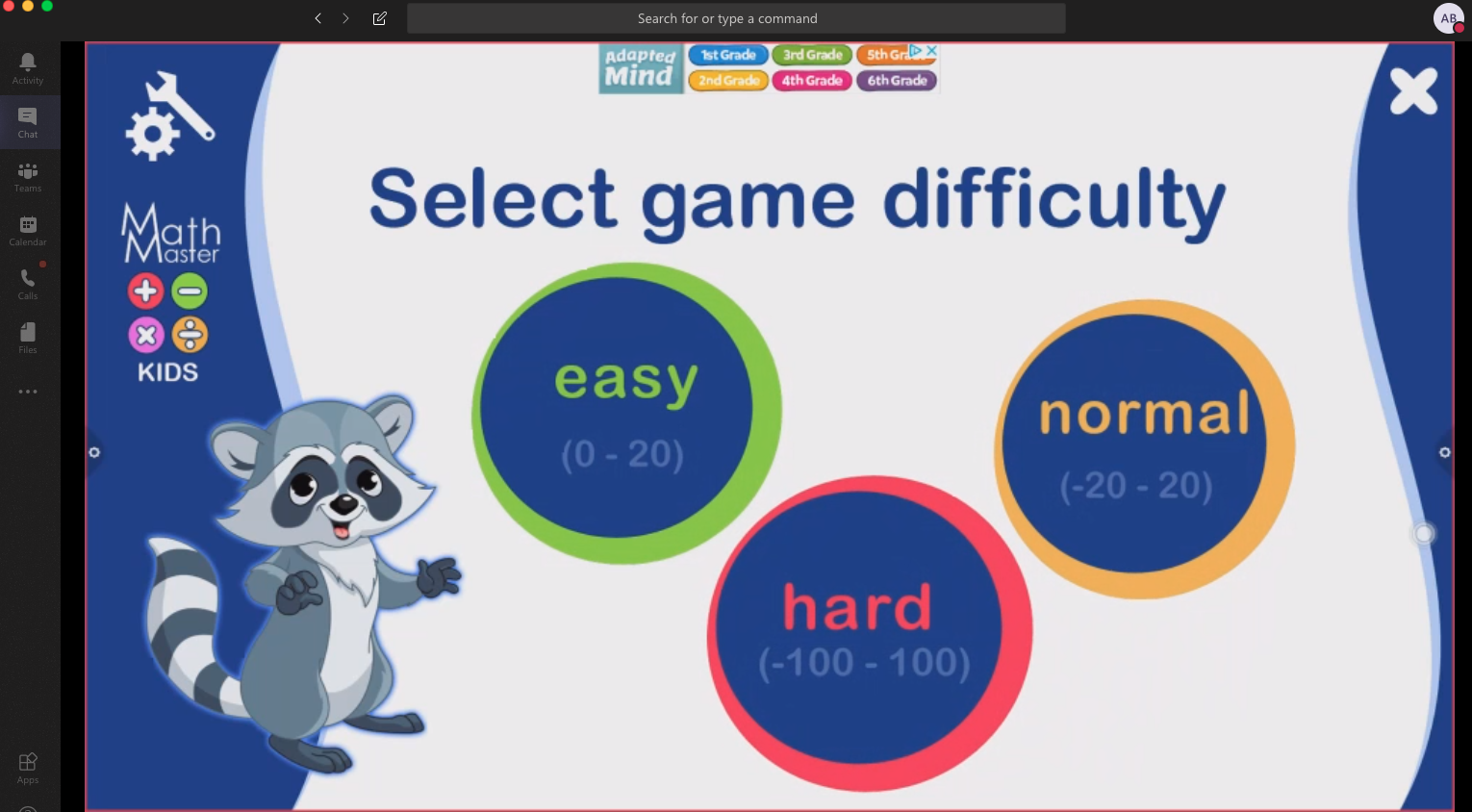 Conclusion
Setting up MS Teams on your TouchIT Rapide LED is a simple and straightforward process that delivers video calling, shared files and chat directly to your Interactive LED.