Hello and welcome to this Blog Post edition of #AskAndi. In today's post we're going to look at how you can update your Profile settings in Contribute Cloud Software
Updating your Profile
To access your account settings, you need to click on the "Burger" icon in the top left hand corner of the screen, next to the Contribute Cloud logo. The links window will slide out.

If you have logged in with Social Media, your avatar will be pulled through from your account. Click on your name or the blank Avatar to be taken to your account settings.
To Change or Upload a new Avatar for your account, click on the Edit Avatar icon.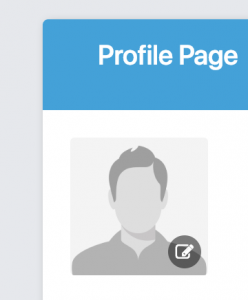 Browse through your computer to select the image you wish to use as your avatar. Then click open and it will automatically be uploaded.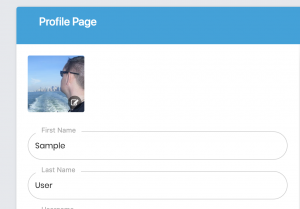 It is from this page that you can change your password and update your username. Please note, your email remains the same as when you signed up for your account.
To change you password, enter your current password then enter and re-enter a new one. Click on "Update Profile" to change your password.
You can also decide in these settings whether you want to have access to the Educational Tools during your sessions,. Place a check in the box if you do, and remove it if you do not.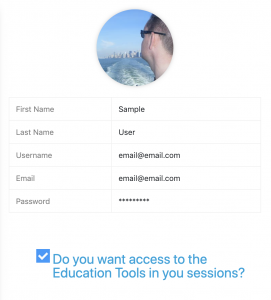 To close this window, click on either the "Cancel" button, or the red "X" in the top right hand corner of the screen. This will then take you back to the Dashboard.
If you've liked the video please do subscribe to our YouTube channel and you can also watch the next video in this series by clicking on the link below so thanks for reading.
About Contribute Cloud
License-free Cloud Collaboration Software for TouchIT LED users. Casting, Multi-Casting, Learning Gamification, Multi-Zone Gamification and Collaborative Gamification – all in one cloud-based piece of software.
Create, Deliver, Annotate & Cast
Contribute Cloud Software enables content delivery, collaboration, Casting and Multi-Casting all through a FREE cloud-based platform. Simply add your content, share it with your students or colleagues and they are able to collaborate with you – all through a browser. Import content from popular file formats and even other brands of interactive whiteboards and LEDs' software.
Cast multiple student's screens in real-time on the LED
Cast multiple screens at the same time onto the LED. This is a great feature to be able to compare what participants are doing on their devices at the same time, in real-time. You are not limited to just 4 screen on the LED, you can have as many as are in your session. Simply scroll up and down the Multi-Cast Window to see your different participants.
Multi-Zone Collaborative Gamification
40+ Learning Games built into the software.
Teachers now have the ability to split the screen into several parts and load educational games into the different sectors on the screen. Then, multiple students could come and use the games on screen at the same time. Hence the name multi-zone and the gamification part comes from making learning into a medium that students recognize – games! Add the students to a collaboration session and push the games out to their devices!
Free Trial
If you would like to trial the software, you can do so for free for 15 days at https://contribute.cloud