Happy 10th Birthday TouchIT Technologies!
Well, here we are, 10 years on and what a journey it has been for TouchIT. From the startup that developed (we believe) the word's first touch sensitive enamel steel whiteboard to the Interactive LED manufacturer on their 6th series of LED that we are today – oh how times (and technology) have changed!
I still remember sitting in a restaurant with our then business partner where we designed the first TouchIT Board on the back of a napkin over lunch. I wish I had kept that scruffy piece of paper as that was where it all started.
Many of you may not realise that it was in Istanbul Turkey where it all began for TouchIT Technologies. With the aim of capitalizing on European tenders for Interactive Whiteboards where Chinese competition were at a disadvantage, we founded our production facility in a Free Trade Zone in Catalaca, Istanbul. We started with just one floor of the building, and ended up with three including our own showroom, cafeteria and roof garden! The Company BBQs were always a highlight on the top of the factory in the warm Istanbul Sunshine.
The TouchIT Board – where it all began.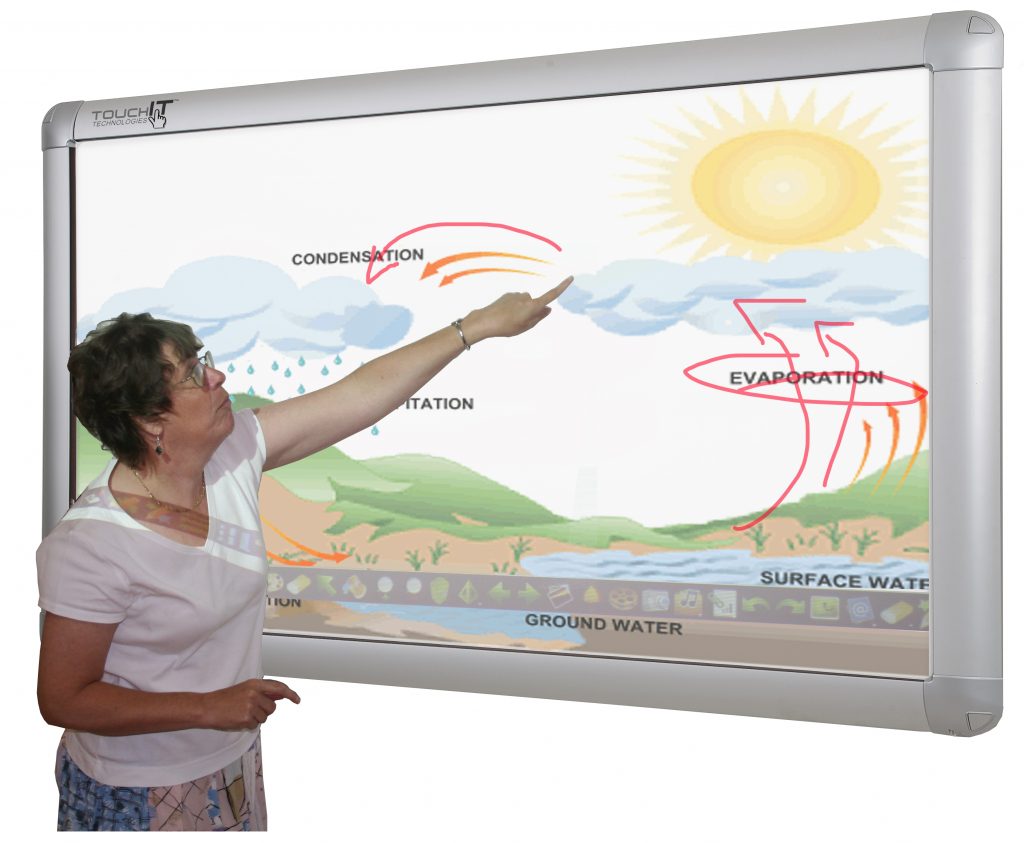 Early Company BBQ summer 2009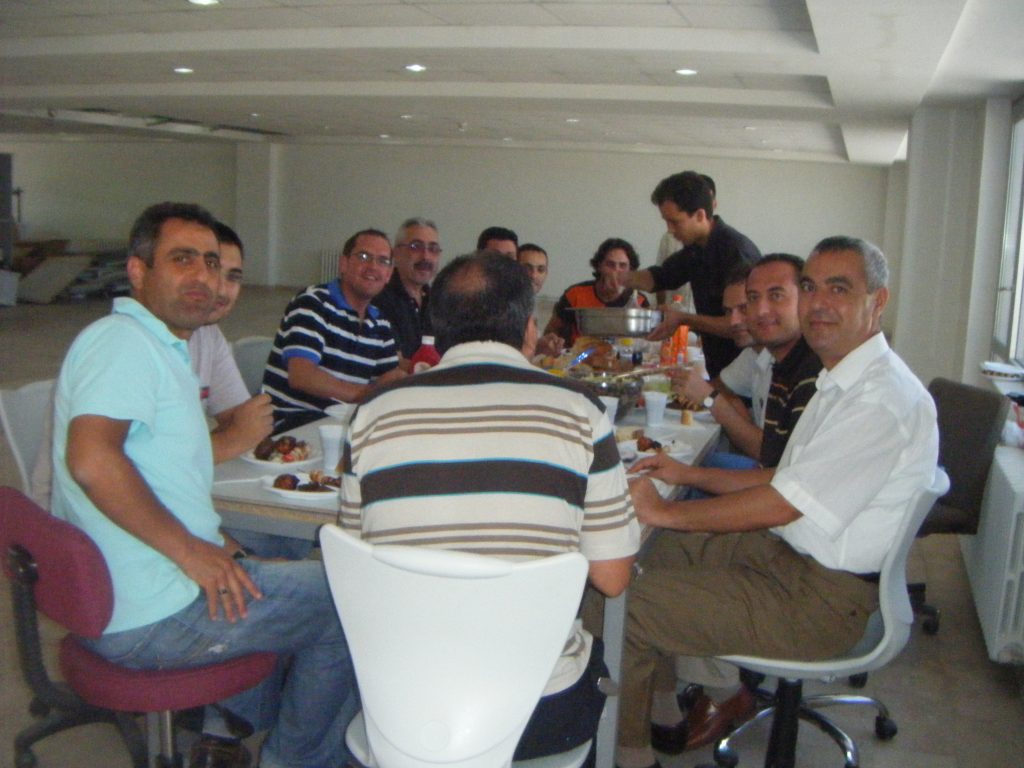 Director's Office at the Factory 2009 (he had more hair back then!)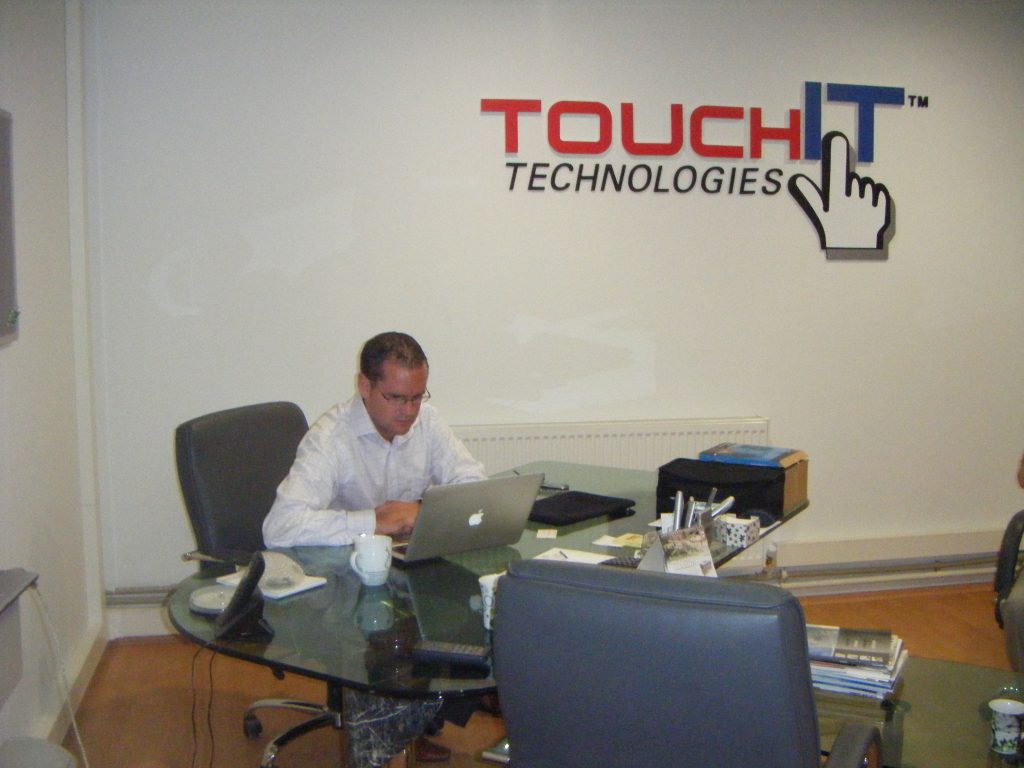 It wasn't until 2012 that we made the move to the USA. We saw the beginning of the end of the Interactive Whiteboard Markets so decided to focus on Interactive LED or LCD as it was back then panels. The only issue with that, was that we were not equipped to manufacture in Istanbul Turkey and we need to move our manufacturing facility closer to the source of the panels – Taiwan.
Almost in the centre of the Country, we selected Michigan to be our home and for 6 years, that was where we stayed.
First TouchIT LCD 2012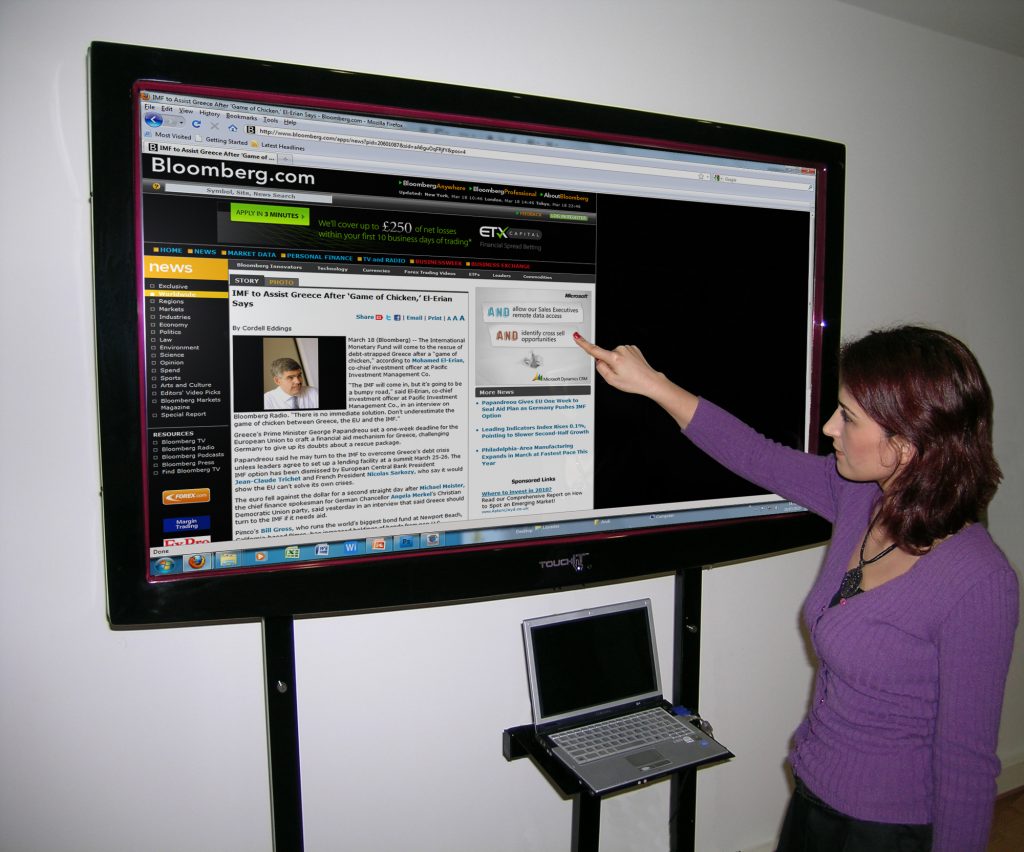 I'd hate to have a guess at how many  Tradeshows, presentations, demonstrations and webinars have been done over the last 10 years but we have certainly "been about a bit"; pretty much all sides of the Globe.
ISE, Amsterdam 2012 (it was freezing!)
Integrate Sydney, Australia 2013
So here we are today. 10 years on. Based in Austin, TX, we have our sixth generation Interactive Flat Panel, Contribute Cloud V2 launching at the end of the year (http://contribute.cloud), a new Digital Signage Platform (www.contributesignage.com) available now and a new App Store being designed for 2019. Plus some other goodies we'll keep under wraps for now.
To our colleagues, customers and suppliers, thanks for the last 10 years.
Here's to the next 10 years!
Happy Birthday TouchIT!
Cheers