Best Practices for Interactive LED Deployment in 2020
A Short Guide for Interactive LED Deployment in 2020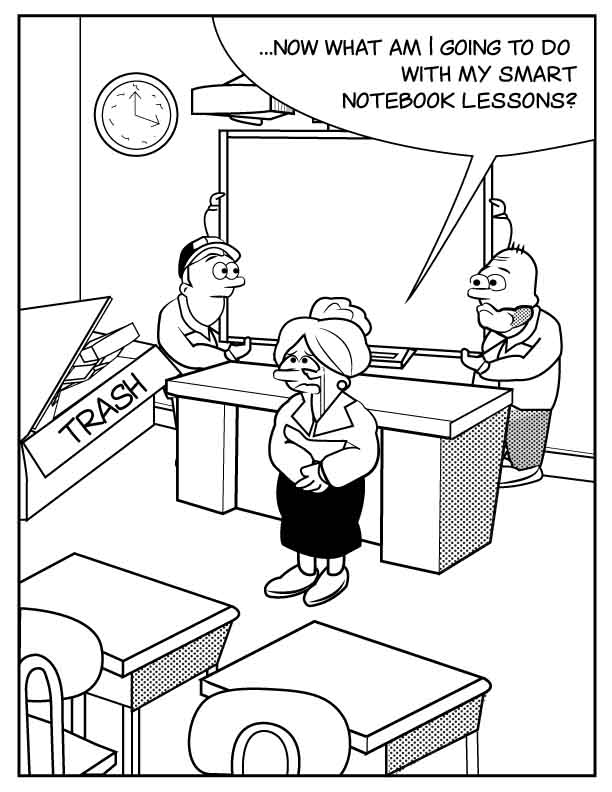 It's that time of year again when Schools and Districts are considering Interactive LED Deployment in 2020. In this blog post, we thought that we would highlight what we have seen as some of the key elements to your deployment plan. We also provide a link to a much more in depth eBook that we have written at the bottom of the page. It is totally free and certainly worth a read so please do check it out.
Selecting the right Interactive LED
This is the first point you should consider for Interactive LED Deployment in 2020. Which is the right Interactive LED for me? There are lots of products on the market and in this particular space, the "big names" in our opinion are the ones to avoid. The "big names" that do offer Interactive LEDs are doing very much so as "an also ran" it is not their core business. Companies such as TouchIT Technologies, specialise in the space, in the manufacturing of Interactive LEDs it's what we do. Therefore, when choosing an Interactive LED, make sure you try them out. Get them all into your school for a side-by-side shoot out. Have a rep come in from the company and give you a demo. Make sure you do a pilot run and have teachers giving feedback on the support and the "hand-holding" that a particular brand can offer. This is not a cheap investment so you need to make it wisely.
Hardware considerations
Definitely a consideration for Interactive LED Deployment in 2020, hardware. What features does it have? Does it have onboard android? How many touch points? What is the warranty? Is it on site? Can I use a Chromebook? What about MAC? What about iPads? There are lots of questions on the hardware side of things you should consider. Have a read of our eBook for more in depth analysis of this area.
Software Considerations
Software is one of the most important considerations for Interactive LED Deployment in 2020. How do you transition over the a new piece of software? How do you get the "buy-in" from the staff? The reality is that when you are moving over to a new brand or new software, you really need to be running your existing software in tandem for at least a year. These things take time. I am sure you will already get push back from some users just because you are changing their hardware. What you don't want to do is alienate them on the software too. Look for software that gives you a way of importing legacy content into your new software; Contribute Cloud does for example. That way, they can slowly move over to the new piece of software without loosing their legacy content. Whatever you do, don't just cut them off. You should also consider perhaps moving to a totally new way of doing things. This is what Google Classroom did when they launched. If you are feeling bold, move them onto Contribute Cloud – it is the future!
Installation Considerations
Who is going to install this? Your janitor? How about the manufacturer? Do they offer installation services? Interactive LEDs are not difficult to wall mount and if you are looking for a way to save a few dollars, then this is a good way to do so – hang them yourselves. However, you should always check that your wall mount is rated to the weight of the LED and not the size. The TVs that we have in our home may be of a similar size, but they are a lot lighter. Just because a wall mount says that it can take a 65″ LED, doesn't mean it can take one weighing 120lbs!
Professional Development Considerations
So you've chosen the LED. You've had it installed. You've deployed any software. Now what? Training or Professional development is a necessity. It is something that we at TouchIT Technologies take very seriously and is a part of every deployment to a district we do. Make sure you have enough training and professional development in place to get the most out of your Interactive LED Deployment. Remember, no matter how good they are, if nobody can use them…….
Check out our eBook
We've written a full eBook called Bring Back my Whiteboard! the Definitive Guide to Interactive LEDs in the Classroom. This contains much more information than this post does on considerations tips and tricks – its well worth a read.