BalanceBox - Height Adjustable Wall Mount
---
The BalanceBox® 400 is the perfect solution to move your TouchIT Interactive Flat Panel up and down. The BalanceBox® 400 has a weight capacity up to 90 kg (198 lbs) and a compact design with a stylish stainless steel cover that is hidden behind the screen. Interface brackets for all screen sizes, a floor support and a mobile frame are available as accessories. The BalanceBox® 400 allows vertical height adjustment of around 15.75" or 400mm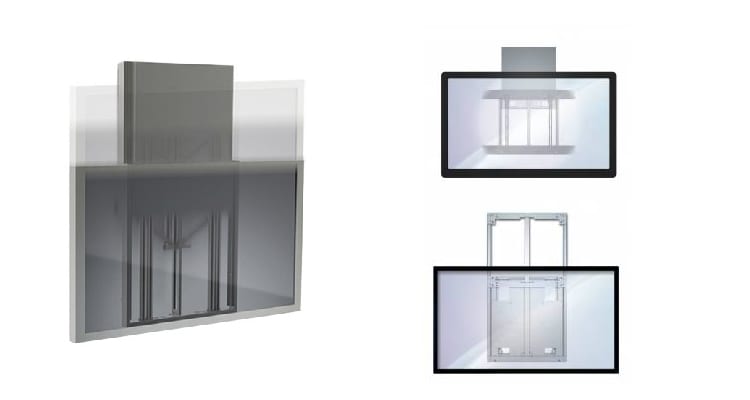 ---
Summary
Easy Glide Height Adjustable Interactive Panel Mount
Highlights
Balances TouchIT Interactive Flat Panels for Feather-Light Vertical Movement.
Wall Mount or Mobile Stand
Easier to Use and Less Costly than Motorized Solutions
See the Product in Action
---
Looking for Specifications and Dimensions?
---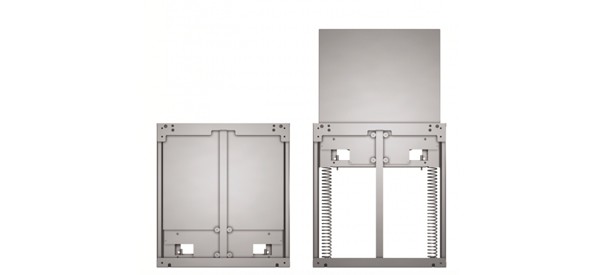 ---
---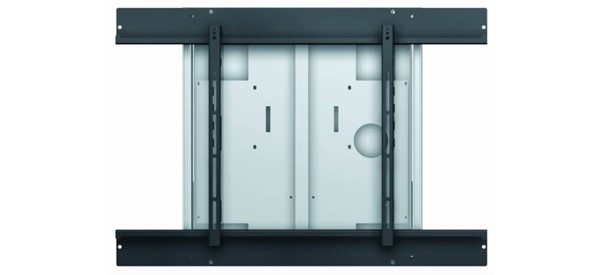 ---
Mounting / Assembly / Balancing Tips
---
Once you have the mount attached to the wall and have placed the TouchIT panel on it, the panel should remain at the top. This is because the springs are fully tightened.
2) Be sure that the panel is centered on the mount. If not, the vertical movement will not be smooth.
3) To allow the panel to start moving downward, use an eclectic screwdriver or screw gun. Using a 13mm socket, loosen the spring tension by turning the head of a bolt located on the top of the BalanceBox counterclockwise.
a. We generally suggest approximately 5 second counterclockwise bursts to begin with
b. Do the same time on EACH SIDE – keeping the tension even. If one side becomes dramatically looser than the other, the panel will not move smoothly.
4) Test as you go and the panel will begin to pull down more easily, initially wanting to return to the top.
5) When you reach the point where the panel drops and does not want to raise back up, you'll need to re-tighten the springs. Turn the screws CLOCKWISE to tighten for a couple seconds, again evenly on both sides
6) Once it remains balanced, test it in a number of positions in the range of motion to ensure it stays – be picky! It will pay off in the long run.
---