TouchIT Fusion
---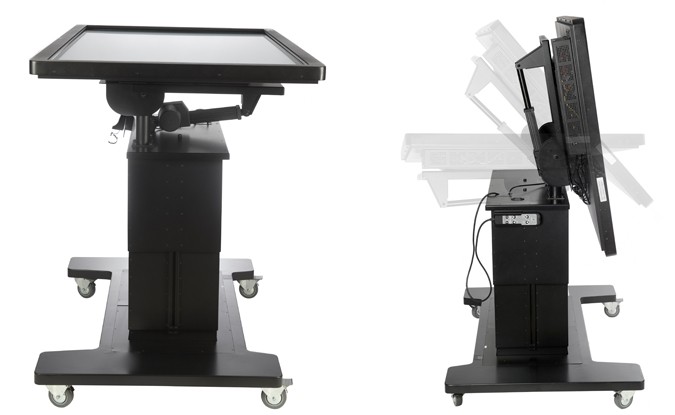 ---
The TouchIT LED Fusion is the future of K-12 interactivity. Available with a 55" LED Display and 32 point multi touch, the TouchIT Fusion incorporates an integrated PC, multi-touch LED and an electric mobile stand. The TouchIT Fusion is three products in one! An Interactive Easel, an Interactive Table and an Interactive LED - Choose how you want to use the product at the touch of a button - perfect for any K-12 classroom.
---
Download Education Brochure
---
Student Driven Learning
Small groups can work together to complete and activity or work independently to contribute towards the completion of a group project. A 3-in-1 product designed to promote student collaboration, engagement and student-led learning.
Cluster Group Learning
TouchIT Fusion is ideal for cluster group learning. Let our 3-in-1 product help with your learning outcomes
---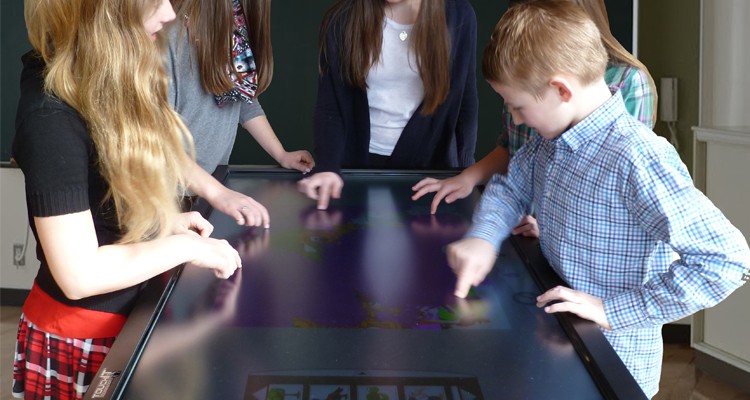 ---
3-Products-In-1
Interactive LED, Easel and Table - all at the touch of a button. Available in 55" with an anti-glare tempered glass finish and 32pt touch.
Highlights
Interactive LED
Interactive Easel
Interactive Table
Software
---

Snowflake Entertainment is a world of fun at your fingertips. Create emotional connections between students and the activity. Highlight your learning targets with a wide range of entertaining and engaging interactive games. This suite is also an optimal tool to use in the classroom, keeping children happy and entertained whilst learning collaboratively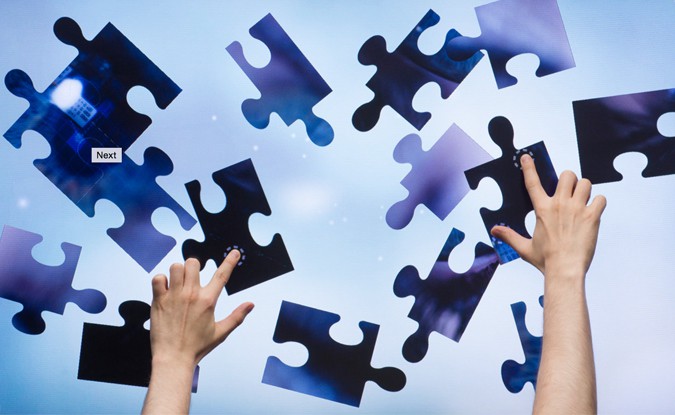 ---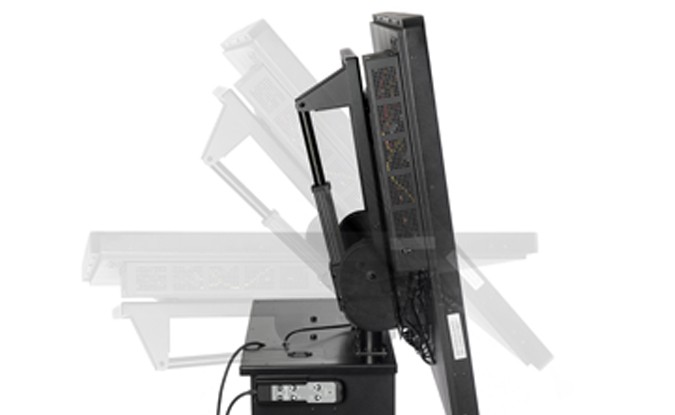 ---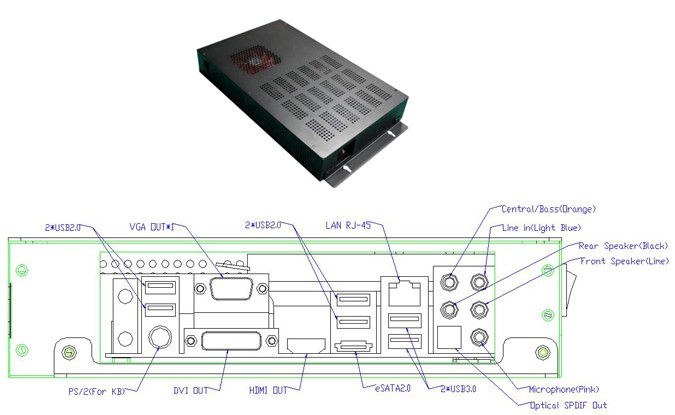 ---
---
---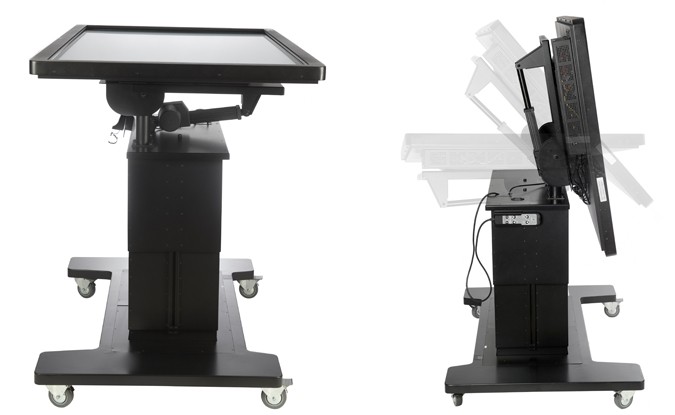 ---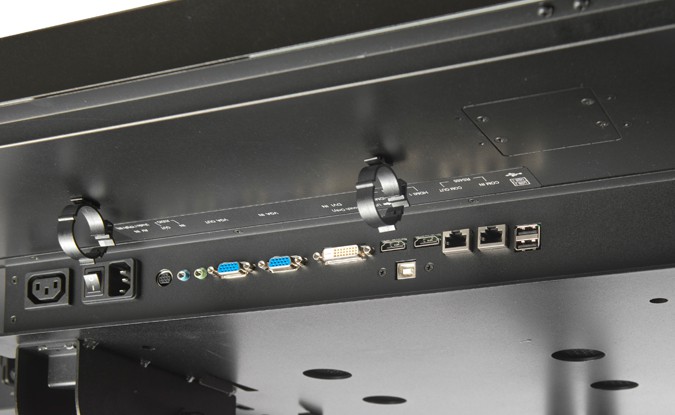 ---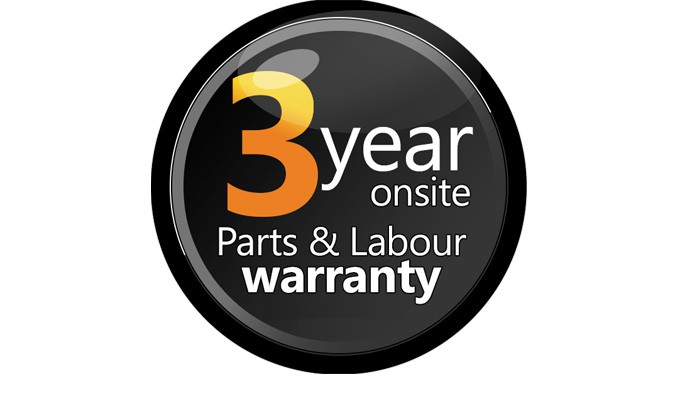 ---
---
| Model Name | 42" Fusion 10 or 32 Point | 55" Fusion 10 or 32 Point |
| --- | --- | --- |
| Panel Size (Dia.) | 42 inch | 55 inch |
| Resolution | 1920 x 1080 | 1920 x 1080 |
| Brightness | 400 cd/m2 | 450 cd/m2 |
| Contrast | 4000:1 | 4000:1 |
| Viewing Angle | 178°/178° | 178°/178° |
| Response Time | 6.5 ms | 6.5 ms |
| Backlight | LED | LED |
| Backlight Life | 30,000 Hours | 60,000 Hours |
| Operating Temp. | 0-50°C | 0-50°C |
| Operating Humid. | 10-90% RH | 10-90% RH |
| Input Voltage | AC 100-240V, 50/60Hz | AC 100-240V, 50/60Hz |
| Power Consump. | < 70 Watts | < 135 Watts |
| Standby Power | < 0.5 Watts | < 0.5 Watts |
| Input Connector | VGA x1, DVI x1, HDMI x2, Audio in x1, mini-Din x1, USB for Media x2, USB for Touch x1 | VGA x1, DVI x1, HDMI x2, Audio in x1, mini-Din x1, USB for Media x2, USB for Touch x1 |
| Output Connector | VGA x1, Audio out x1 | VGA x1, Audio out x1 |
| Screen Control | RS-232 & Remote Handset | RS-232 & Remote Handset |
| Ambient Detection | Auto Ambient Light Detection | Auto Ambient Light Detection |
| Touch Technology | SLW 32-Point Touch | SLW 32-Point Touch |
| AG Tempered Glass | 4mm | 4mm |
| Speakers | 10W x2 | 10W x2 |
| VESA | 440 x 300 | 440 x 400 |
| Unit Dimension (WxHxD) mm | 1012 x 631 x 103.5 (Monitor) | 1300 x 772 x 104.2 (Monitor) |
| Unit Dimension Inches | 39.77" x 20.82" x 4.06" | 51.09" x 30.33" x 4.09" |
| Net Weight KG | 34 KG (Monitor) | 42.2 KG (Monitor) |
| Net Weight LBS | 74.96 LBS (Monitor) 158.4lbs (Trolley) | 93.04 LBS (Monitor) 158.4lbs (Trolley) |
| Integrated PC | Intel i5 + 8G RAM + 500G HDD | Intel i5 + 8G RAM + 500G HDD |
| Packaged Dimensions (mm) | 1160 x 250 x 900 (Monitor) | 1440 x 250 x1070(Monitor) |
| Packaged Dimensions (mm) | 1130 x 820 x 920 (Trolley) | 1130 x 820 x 920 (Trolley) |
| | 45.66"x9.84"x35.5" (Monitor) 44.48"x32.28"x36.22"(Trolley)44.48"x32.28"x36.22" | 56.69"x9.84"x42.04" (Monitor) 44.48"x32.28"x36.22"(Trolley)44.48"x32.28"x36.22" |
| Packaged Weight (KG) | 36kg (Monitor) 83kg (Trolley) | 47kg (Monitor) 83kg (Trolley) |
| Packaged Weight (KG) | 78.98lbs (Monitor) | 121lbs (Monitor) |
| (lbs) | 182.6 LBS (Trolley) | 182.6 LBS (Trolley) |