The TouchIT Fusion 2 is the future of K-12 interactivity. Available for TouchIT LED Y Series LED Displays in 55″, 65″ and 75″, the TouchIT Fusion 2 is three products in one! An Interactive Easel, an Interactive Table and an Interactive LED – Choose how you want to use the product at the touch of a button – perfect for any K-12 classroom.
How Does It Work?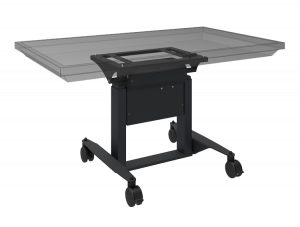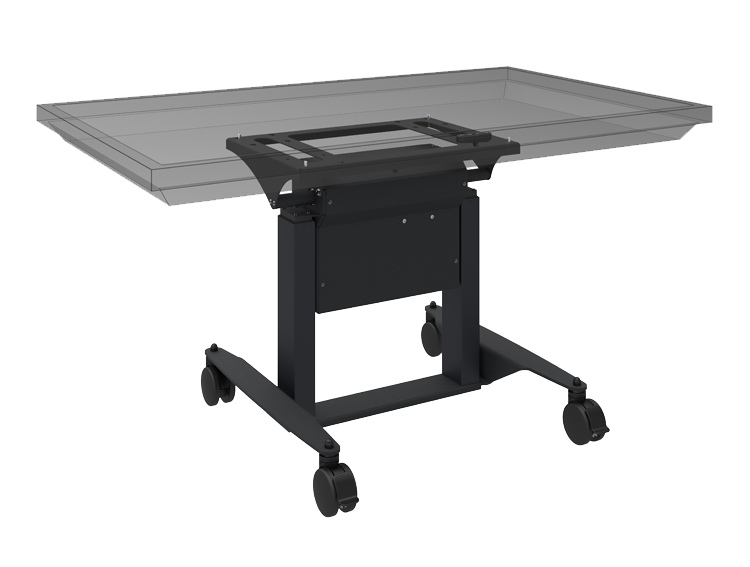 The TouchIT Fusion2 is combines the Y Series LED and an electric height adjusting and tilting base. What this does is it allows you to make use of the product in 3 different ways. As a regular LED, tilt it into an Interactive Easel or you can tilt it all the way down flat so it is an interactive table. All of this is done electrically with the touch of a button. There is even an anti-collision feature so if the stand or LED comes into contact with an object it stops and retreats.
What can I use if for?
This really is the perfect product for Group Collaboration or Cluster Group Learning activities. The product allows small groups of students to gather round the LED and make use of the multi-touch LED.
Accessibility
The product has been designed so that it can be accessed by all. The stand is designed so that it is perfect for wheelchair access too
What are the Options?
This product is available in 3 different sizes. All have the same feature set, it is just the size and price point that is different. It is available in 55″, 65″ and 75″ – the Fusion 2 base is the same for each model.
For more information – check out our product page – https://touchittechnologies.com/touchit-fusion-interactive-led-easel-and-table-in-one-product/