TouchIT Y Series LED Manual
6.
Function Buttons & Remote Control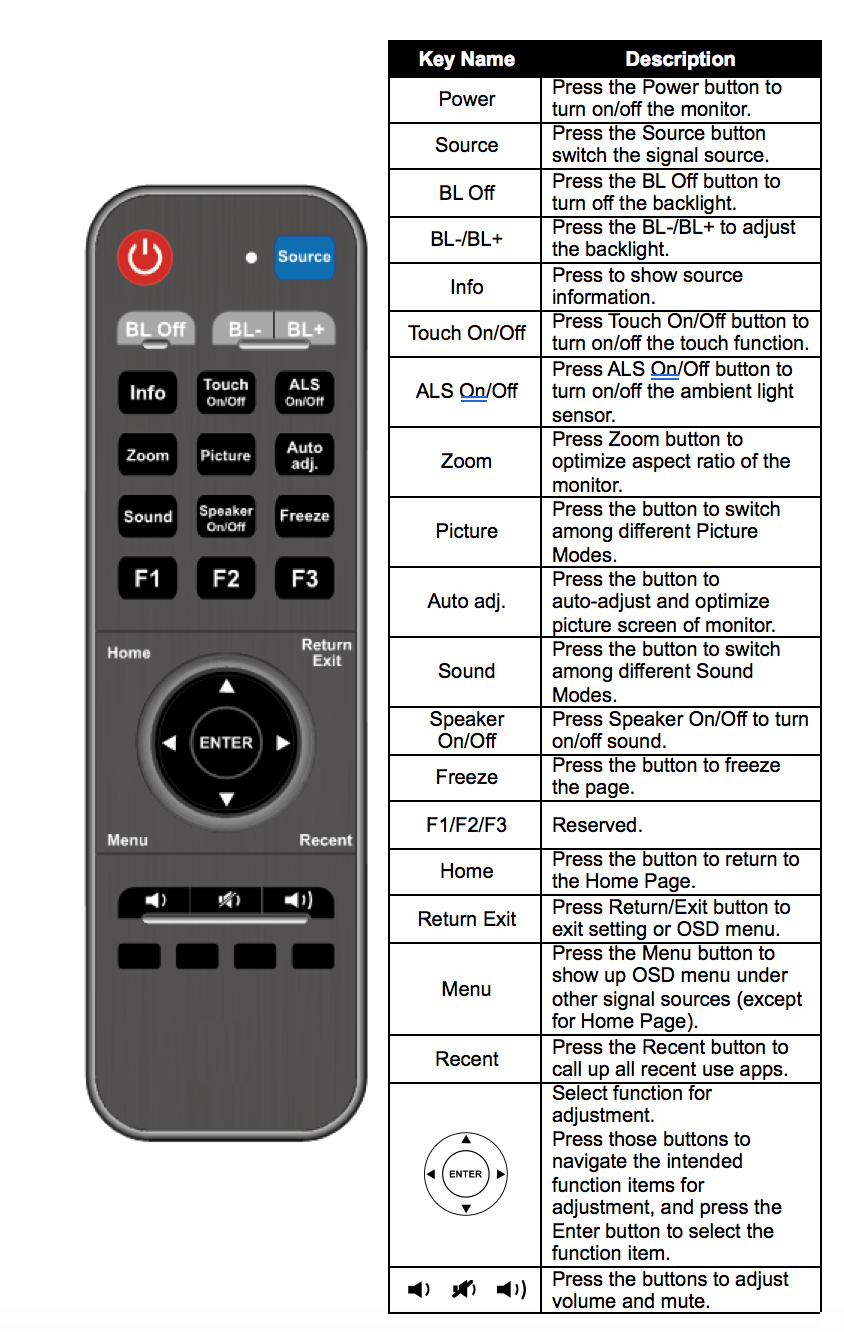 Front Control Buttons
These buttons are found in the centre of the Y Series unit in-between the front facing speakers.

Power: Turn On/Off
ECO: Eco Mode/Power Saving
Source: Switch the signal sources
Menu: Show up OSD menu under other signal sources
CH+/CH-: Adjust Chan
VOL+/VOL-: Adjust Volume
 Changing Source
You can change the source by using the Remote Control, The Front Input Source Button, or the Android Swipe Menu. Watch the short video below to see just how. 
Led Indicator
Red – Unit is receiving power but is switched off
Blue – Unit is receiving power and is switched on
Flashing Bue / Red – On Board Android Operating System is processing

Was this helpful?
Yes
No

Suggest edit