The Ultimate front of meeting room touchscreen display
On-board Android, Access to 1000s of Apps, Cloud-based collaboration, casting and more…
Interactive LED Displays
The ultimate in front of room touch screen displays
TouchIT Interactive Flat Panel LEDs are the latest interactive presenation tools for the modern, connected, interactive meeting and boardrooms. Our Interactive Flat Panels allow the presenter to create and show any content on the screen to the group from their computer. They can then connect colleagues on their devices to the LED for interactive and collaborative sessions. With a high resolution and low glare image, even the smallest of text is easy to read on the LED. Multi-touch allows the presenter to control and annotate over any application that is running on their PC, MAC or Chrome OS directly from the screen. You can even use gestures to control your applications.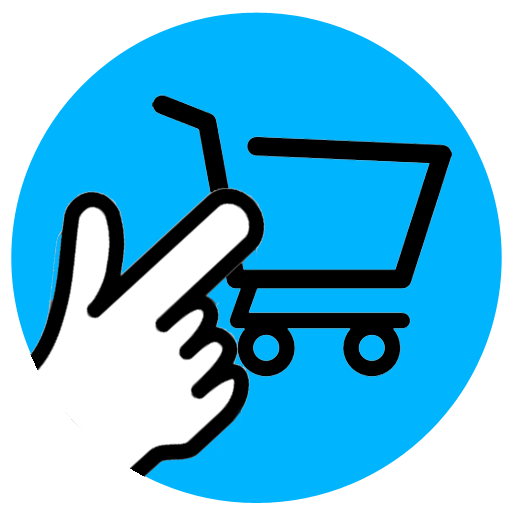 Access a multitude of content directly from the TouchIT App Store. All Apps are organized into categories. Looking for something in particular – then request an App!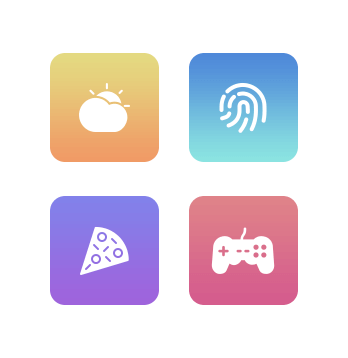 All Apps are content appropriate for the classroom. All Apps are also FREE to install on your TouchIT Y Series LED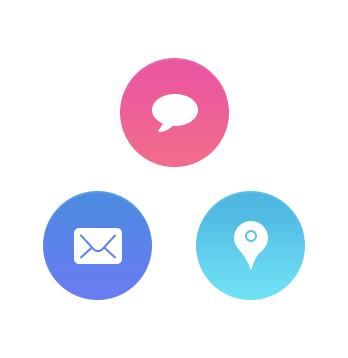 Access all the popular Apps from leading developers such as Google and Microsoft directly from the TouchIT App Store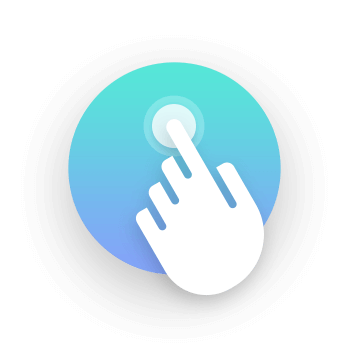 Utilize both multi-touch and gestures in all Apps that are 'gesture-aware' and multi-touch enabled
Supplied with license-free software
Nobody wants to pay yearly for software! Check out Contribute Cloud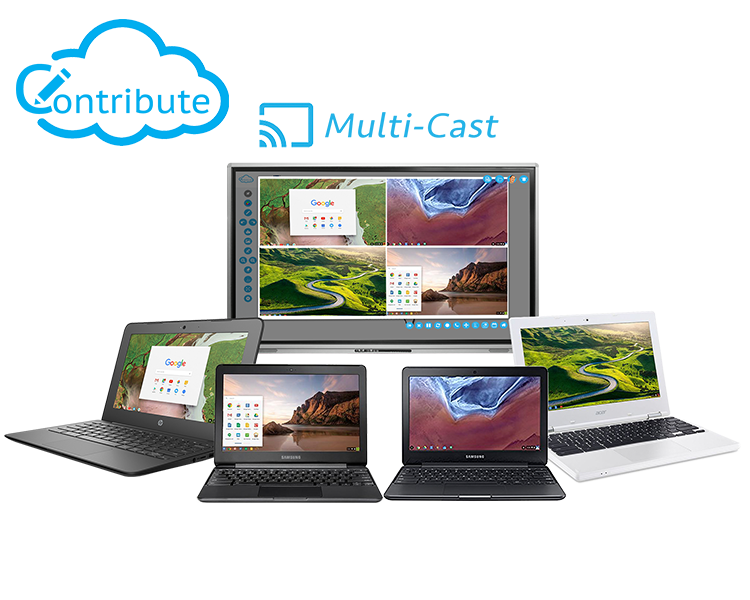 Create, Collaborate, Cast. Say hello to Contribute Cloud.
License Free Software for all TouchIT Users
Designed for the meeting room, you can create your presentation from multiple files types and sources, bring them into one place, then share your lesson with your colleagues on any device that has a browser, even have your colleagues cast. Simple, effective and FREE for all TouchIT Customers
This Is One Amazing Product
But don't take our word for it, check out the video demo.
Accessories for your Interactive LED
Learn more about the accessories that can accompany your Interactive LED.
Downloads and Updates for our products
Learn how to get the most our of your TouchIT product.
Everything you need to know about our products.
Looking for a PDF Brochure?
Download our Spec Sheet or Family Brochure Now