TouchIT Technologies is pleased to announce that TouchIT LEDs are now Google Chrome OS compatible without any drivers or calibration! What is more, the multi-touch and multi-input is also supported!
To use your TouchIT LED with Google Chrome, firstly connect both the USB cable and the HDMI cable from the LED to your Chromebook or Chromebox computer.
Chrome OS will detect that you have connected an external screen.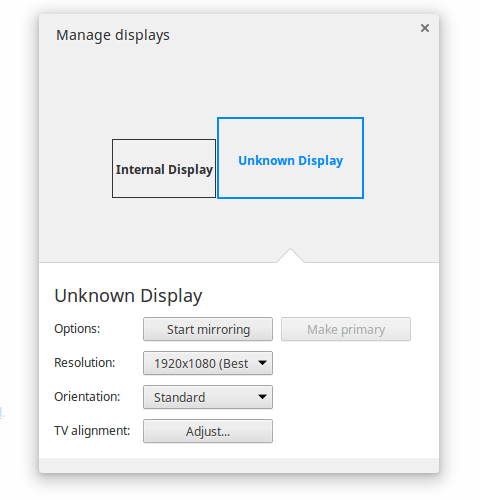 Please note, you should use the Chromebook in extended desktop mode, not in mirroring mode. In mirroring mode, the resoltuion will not fill the TouchIT LED and you will have problems with accuracy.
ChromeBox is also supported
Check that the resolution is 1920 x 1080 and that your orientation is set to standard; then you're all set!