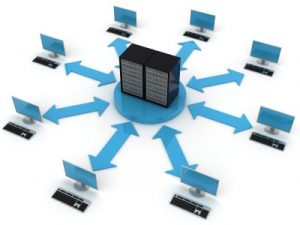 We're pleased to let you know that TouchIT Interactive LEDs and our software, TouchIT Notes and TouchIT Oktopus are supported on VDIs.
What is a VDI?
Virtual desktop infrastructure (VDI) is the practice of hosting a desktop operating system within a virtual machine (VM) running on a centralized server. VDI is a variation on the client/server computing model, sometimes referred to as server-based computing. The term was coined by VMware Inc.
How do TouchIT work with VDIs?
Hardware – the Interactive LED is supported as VDIs support as standard HID devices.
Software
TouchIT Notes Software – as the registration (product key) is held at user level rather than computer/machine level it is very easy for us to support a VDI with TouchIT Notes. Users can simply log in and out of the software when they use the VDI on different work stations.
TouchIT Oktopus – TouchIT Oktopus configuration / setup really depends on how you have deployed your VDI. With a static VDI, the license keys work as normal and works on a per-user basis. With a dynamic VDI, can can effectively use one license key for all users which will need to be a site license.
If you have any questions, please contact us