What is clear is that games are becoming more and more a bigger part of our culture. The emergence of "e-sports" and the new generation of "millionaire-gamers" has already been born. We're used to hearing, "I want to be YouTube Famous" well it won't be too long before life goals of our children include "an e-sports professional" What we can't do in the classroom is ignore this phenomenon. In a recent study, it concluded that by the time kids are 21, they've played 10,000 hours of video games, this is the same amount of time they'll have spent in school.
Games and Modern Culture
With the advent of video games, games have returned in full force as a cultural product, with more people in North America consuming video games than movies and music. It's a fact that, 58% of Americans play video games, 45% of gamers are women, and 58% of parents play video games with their kids as a way to socialize with them (1). Games are part of the cultural landscape, and they aren't going anywhere.
Any educator and researcher will tell you that students learn much better when they are motivated (2). Recent studies (3) have explored what makes video games so addictive. It turns out it's because video games fulfill three basic needs: the need for autonomy (being able to make choices), the need for competency (to overcome challenges), and the need for relationships (which add a perceived value to the game). Studies in education (2) show that the needs fulfilled by video games are actually the same three factors that one has to take into account to stimulate motivation in learning. Games can be used to motivate students in surprising ways.
So How Do We Embrace This Gamification?
This is more than just a "fad" or a passing trend, it is here to stay so it is clear that we need to change and embrace this phenomenon in the classroom. It is also clear that Students are more likely to respond to the use of games in other settings outside of their homes and bedrooms. Adopting this culture and making it fit into non-standard ways is gamification, or more so applying game principles to non-game situations. Gamification is more likely to be successful today because students are more willing to embrace its implementation. They are naturally drawn into the intrigue that is a game – even if there is learning attached to it. They totally understand and respect their mechanics and rules so why shouldn't this become common place in the classroom. At TouchIT Technologies, we've begun to provide more and more tools in our Contribute Cloud software that allows you to embrace this phenomenon and bring it to your classroom.
According to the International Society for Technology in EducationISTE(6)
Adapt old-school games for classroom use. Scavenger hunts, bingo, dice games, Connect Four and Scrabble have been around for decades and can be adapted for classroom learning. Put vocabulary words on bingo cards and see if students can match the words after hearing the definitions. Working in groups, students can play Scrabble by spelling out answers to content-specific questions.
Play digital games. Students love playing quiz games and problem solving. Try free platforms that allow teachers to create multiple-choice questions that players answer on their own devices. Teachers can also choose from the thousands of quizzes already shared on these sites or create content-specific questions to use as pre-assessments, quizzes or exit tickets.
Create a quest. A quest is a mission with an objective. Every year my students participate in an adventure quest based on the weekly current events reading. Students who correctly answer a specific text-dependent question earn points. The student with the most points after six weeks wins a prize. Quests can also be independent projects or activities for the students who have finished their work.
Battle it out with a boss battle. In gaming, a "boss" is a villain who the hero must defeat to save the day. Think of the monster at the end of each level in the original Super Marios Bros. who must be defeated before moving to the next level. Teachers can also create boss battles using Google Forms or Google Slides, creating their own unique fictional boss.
Earn a badge for mastery. The Girl Scouts and Boy Scouts recognize mastery and achievement with badges. Teachers can do the same by rewarding student accomplishments and mastery with badges, which go beyond grades because they represent more than just academic achievement. Students work toward completing different badges to show mastery of a concept, standard or skill.
Gamification in Contribute Cloud
Unlike some other vendors and developers in this space, the multi-touch, multi-zoned games are included as standard for all Contribute Cloud users. This is a free update (as are all updates) to the software and when you log into it now, you can see the games included. They are ordering into their subject specific sections and we have also included so additional games, just for fun!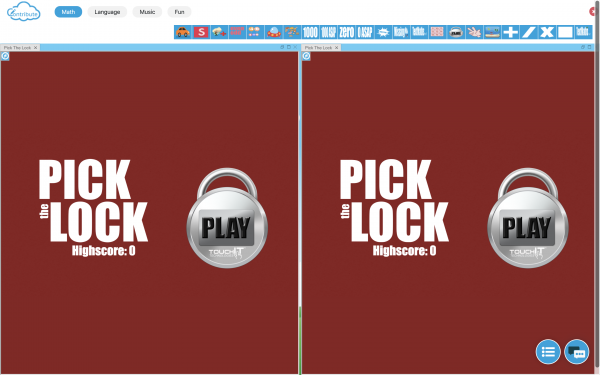 Unique Approach to the User Interface
What is different about Contribute Cloud's user interface, is not only is it multi-zoned, you are also able to rotate the games to be used on our Fusion 2 interactive table product. Furthermore, you are not confined to a quadrant on the screen you have total flexibility with the layout as you are able to drag and drop games into separate regions of the screen in a totally dynamic fasion.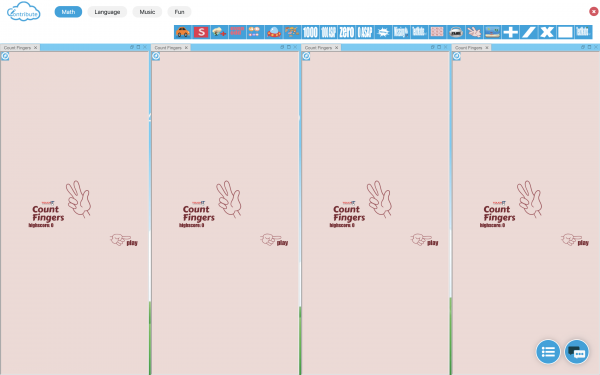 How does it work? What do I need to do?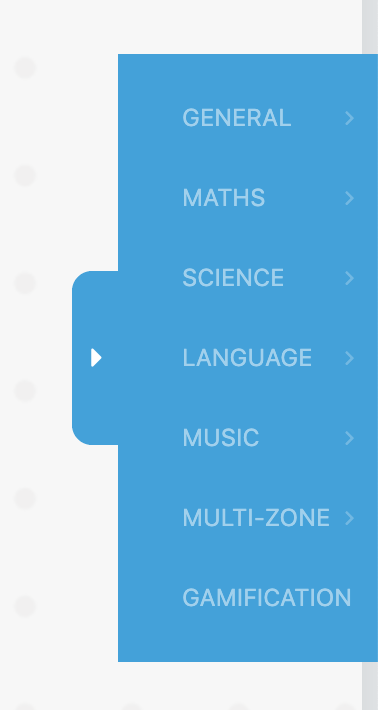 First, you need to select the "Multi-Zone Gameification" button from the Toolbar. This will open the brand new full screen multi-zone dynamic game canvas.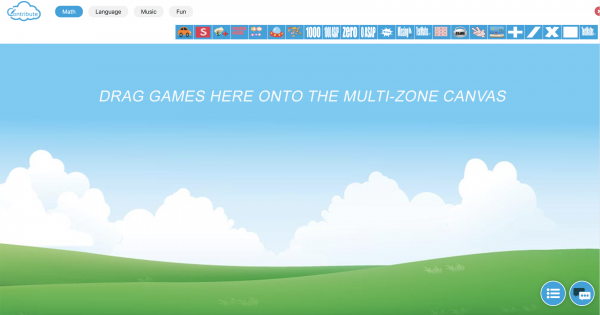 Now, from the categories on the top bar, you can drag a game into place. The first game you drop in will be in full screen. The next shows you the area that this can be dropped into and so on and so forth. The video below shows you what we mean. You can also rotate the games if you are using them on our Fusion 2 Interactive Table.
A few Standout examples of the 30+ Integrated Learning Content
The all-new multi-touch Piano is a fantastic tool for music lessons. Not only are you able to change the sound of the piano to one of 40 different models, but you are able able to record your master-pieces and download them to your computer when you are done – how cool is that?!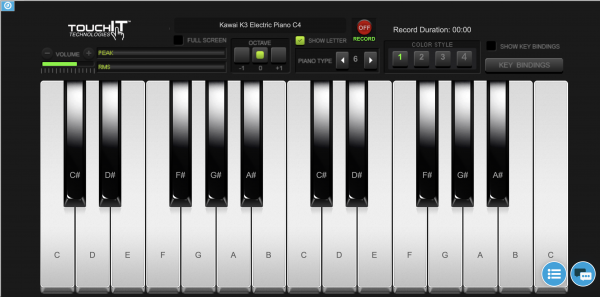 Maths Challenge helps improve your numeracy skills by offering quick fire questions where you must calculate the answer before the ghost attacks our hero. Answer the question correctly and our hero will fend off the ghost and move onto the next question. Gameification of math at its best.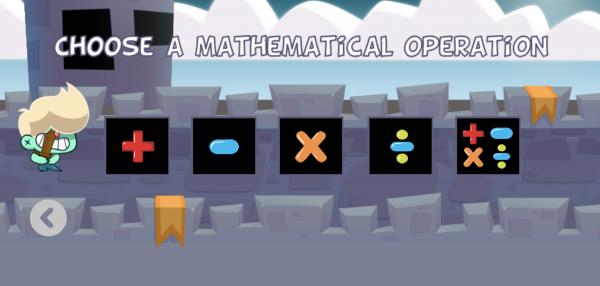 Gameification of Language. Make as many words as you can – this game really makes you think and improves your spelling. Why not challenge one of your peers to a "word off"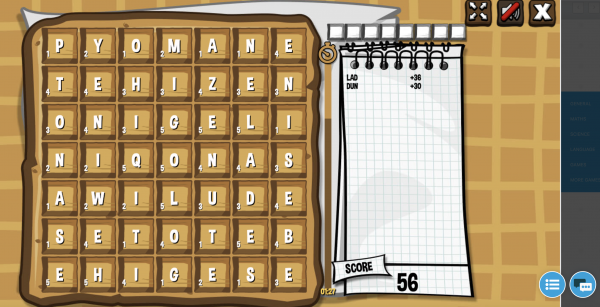 These are just 3 examples of the types of learning games we have integrated into Contribute Cloud. Check out the software to see all of the new content that is available for you.
What is next for Gamerfication in Contribute Cloud?
We plan to continue to add to our pool of educational learning games as well as integrating the multi-user capabilities. By the end of the summer we expect to have this finalised so teachers are able to enable the learning game content for the students in collaboration mode. This will bring a whole new level of collaboration in the classroom, collaboration and gamification in one interactive lesson – all with Contribute Cloud.
Contribute Cloud
Contribute Cloud is designed and developed by TouchIT Technologies and is supplied with the TouchIT LED range. If you would like to try the software, please visit www.contribute.cloud 
References
http://www.isfe.eu/sites/isfe.eu/files/attachments/esa_ef_2013.pdf
Viau, R. La motivation : condition au plaisir d'apprendre et d'enseigner en contexte scolaire, 3e congrès des chercheurs en Éducation, Bruxelles, mars 2004.
Ryan, R. M., Rigby, C. S & Przybylski, A. K., (2006). The motivational pull of video games: a self-determination theory approach. Motivation and Emotion. 30, 347-364.
https://www.ted.com/talks/jane_mcgonigal_gaming_can_make_a_better_world
Idea taken from https://www.classcraft.com/gamification/
https://www.iste.org/explore/In-the-classroom/5-ways-to-gamify-your-classroom