3.
TouchIT Rapide - The Whiteboard
Hello, and welcome to this edition of TouchIT Rapide Training. Today, we are going to look at the built-in Whiteboard App.
The Whiteboard App
What is it?
The Whiteboard App that comes with the TouchIT Rapide is designed to be simple, easy to use and have virtually no learning curve. It is designed to be the "dry-erase marker and whiteboard" that you used to have. It is designed to be so simple that nobody can claim they don't know how to use it. Anyone can click on the app Icon which you find on the Android home-screen and then start to annotate on the screen.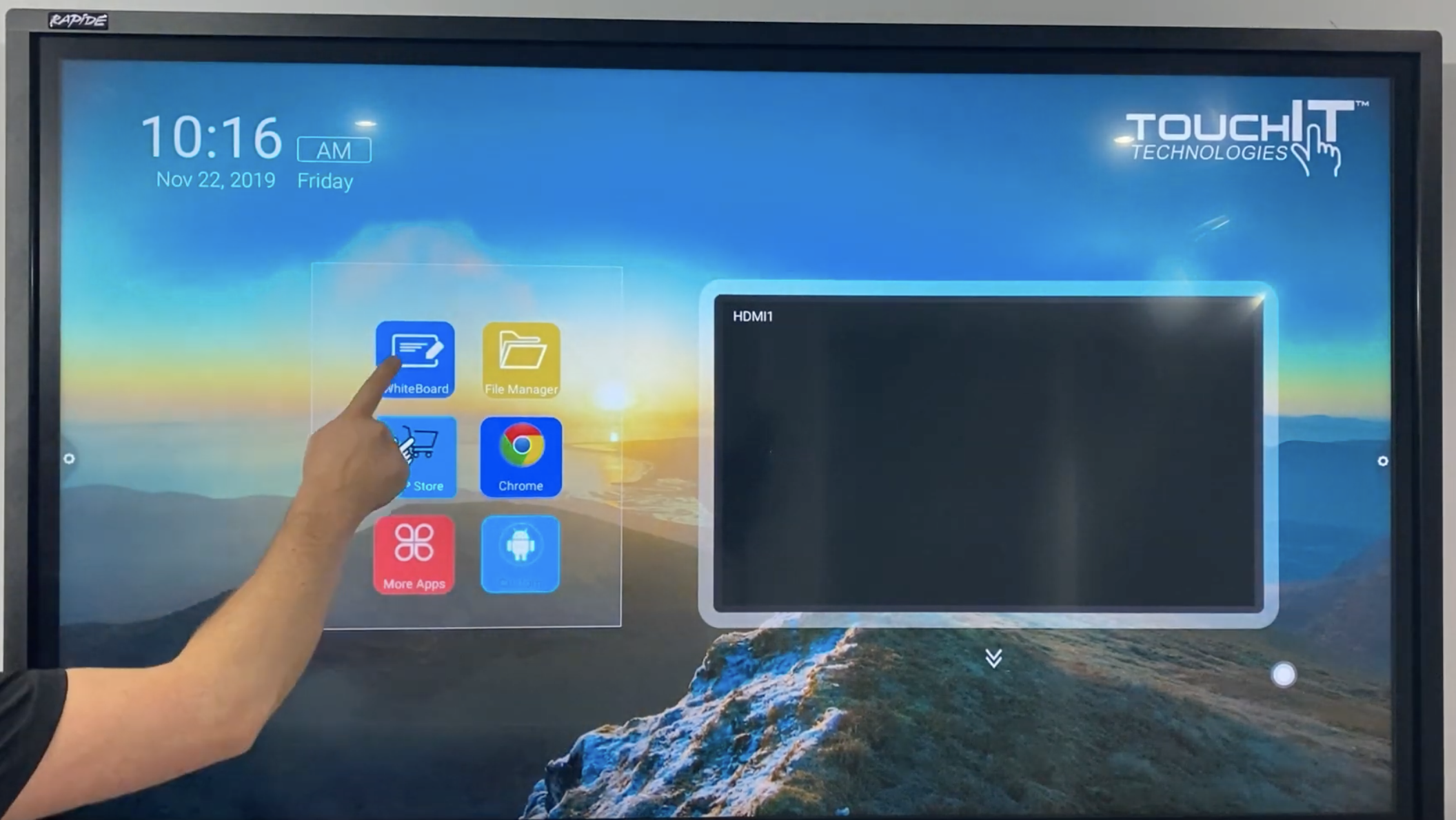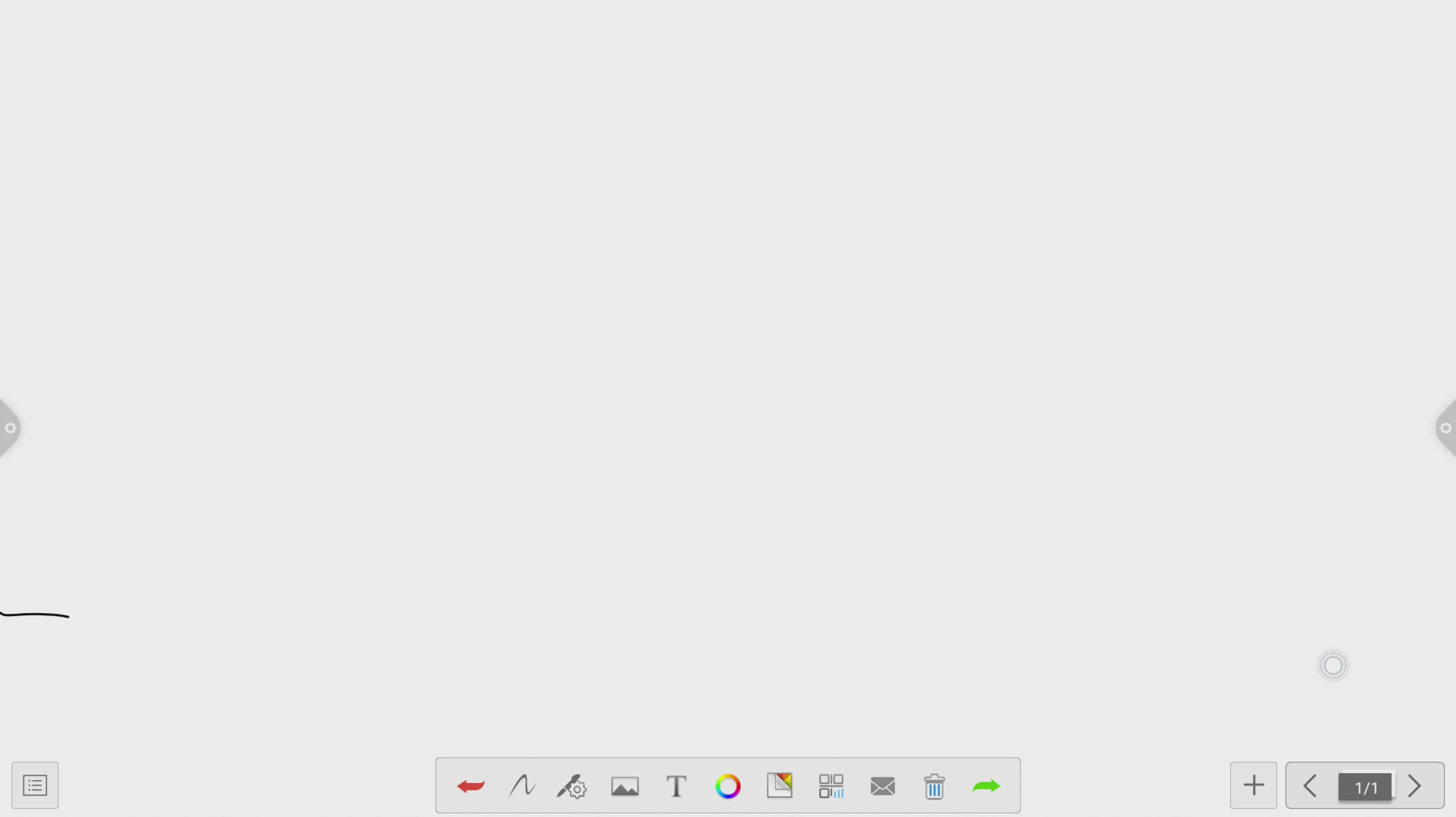 The user interface is designed with simplicity in mind. The simple and plain design means that there is maximum amount of "whiteboard real estate" for your annotations. By keeping only the tools that are absolutely necessary for an annotation app, we keep it is simple as possible. Self explanatory icons for the features make fining your way around the App super intuitive.
Basic Annotation
For basic annotation, you can simply start to write on the screen. Being a 40pt touch LED, we can of course do multi-wiring inside the App.
Importing Pictures
Dropping a picture in place is quick and easy with the Whiteboard App. Simply click on the image icon, select the file from your LED storage and then it opens in the app. Position it in place, resize then click ok. You are then able to annotate over the top using the rest of the canvas. Quick and easy white boarding, this is exactly why we designed the App.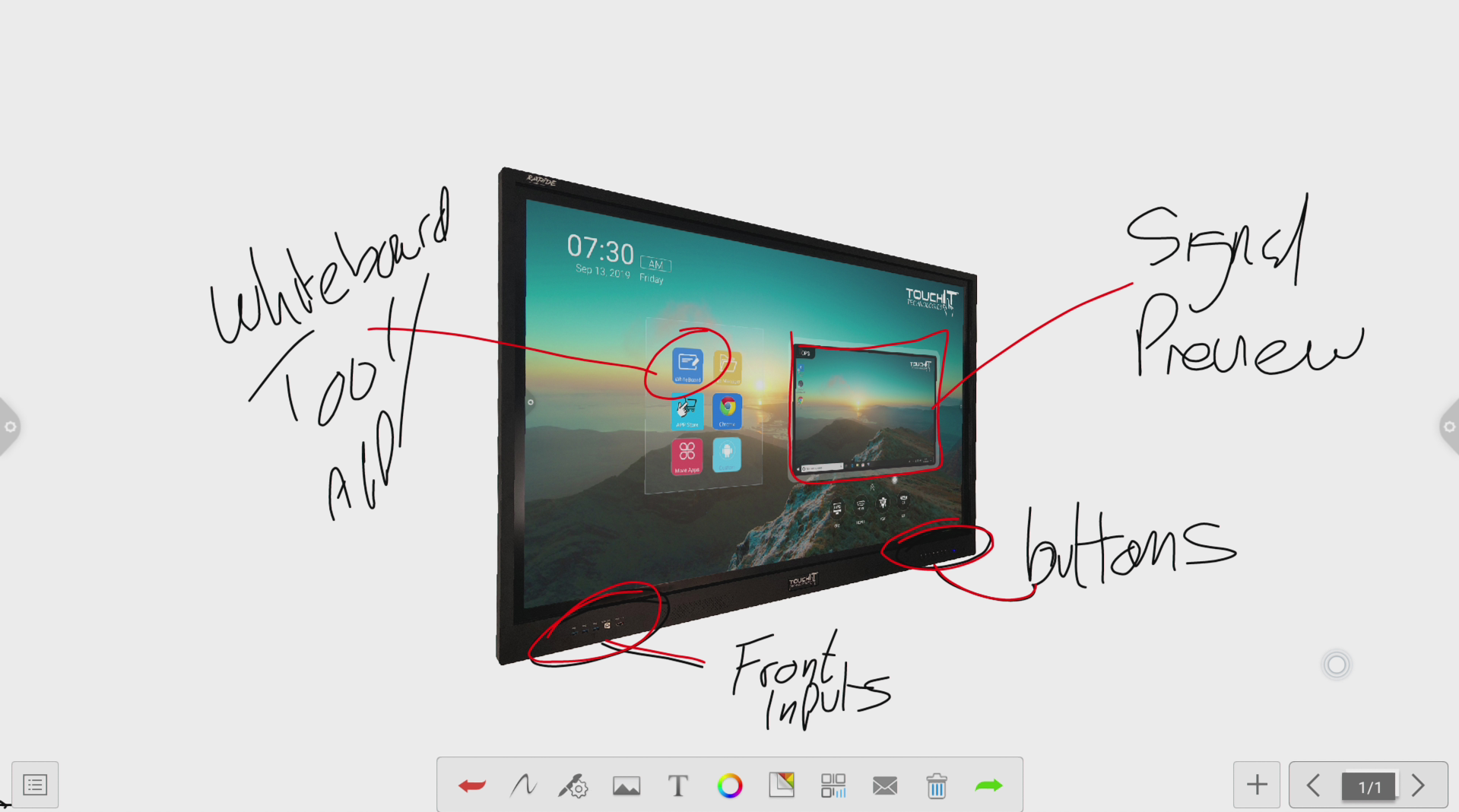 Shapes, Colors and More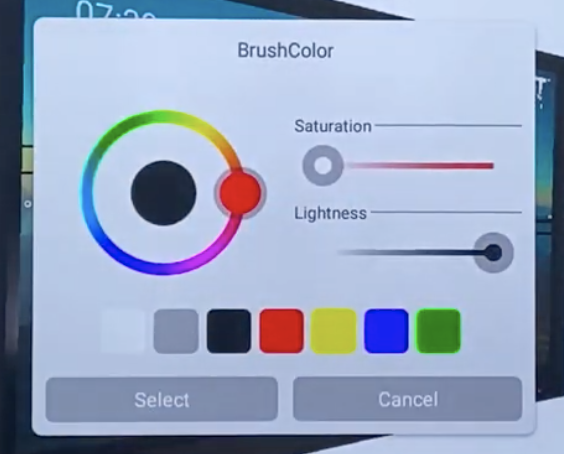 As you would expect there are the usual color options to change your objects and annotations within the App.
Sharing to another Device via QR Code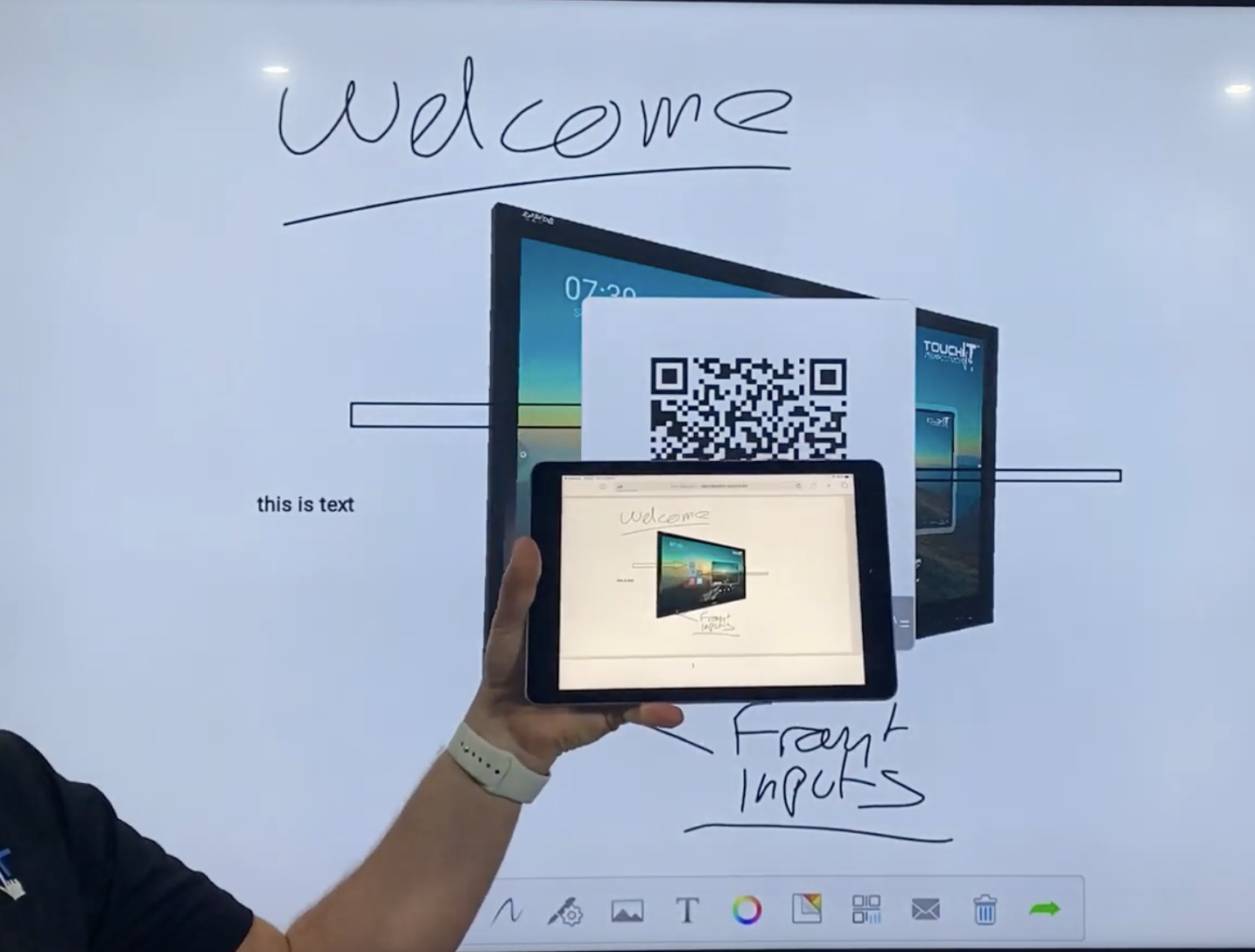 We have built one advanced feature into the App and that is the ability to push it to any 3rd part device like a Tablet or a cell phone by using a QR code and a camera. Simply click the QR code generation button, your annotations will upload to the cloud and the QR code will appear. Point your camera at it, and you will be taken to the link that displays your annotations – again, super simple but a cool feature to have.
Multiple Pages
Adding a new page is just a case of clicking on the "plus" icon at the bottom of the screen. The number of pages of notes and annotations you can save is totally unlimited.
Saving your Work
When you are done, simple click the save button found within the 'burger' icon at the bottom left had corner of the screen as you are looking at it. Nothing about this App is difficult.
Watch a Video of How to use the Whiteboard App