20.
Live Image Search and Gallery
By clicking on the "Image" icon, you are able to either upload an image from your own machine, or search our live image gallery of over 1.5 million images.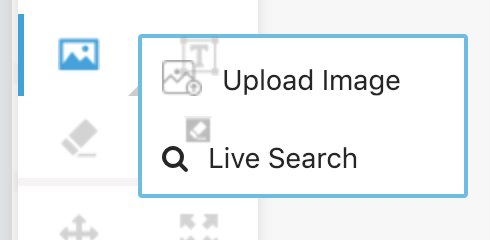 If you are selecting the image from your own machine, simply browse the directory structure to find the image you wish to include and click it. It will appear as an object on your page.
You are able to resize, move and rotate your image by click and dragging the dots.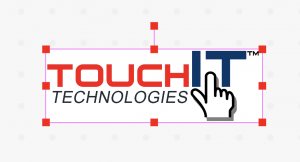 Live Search
If you are searching for a particular image to add, simply type what you are looking for into the search box and click on the search button. In the example below we searched for "Flower"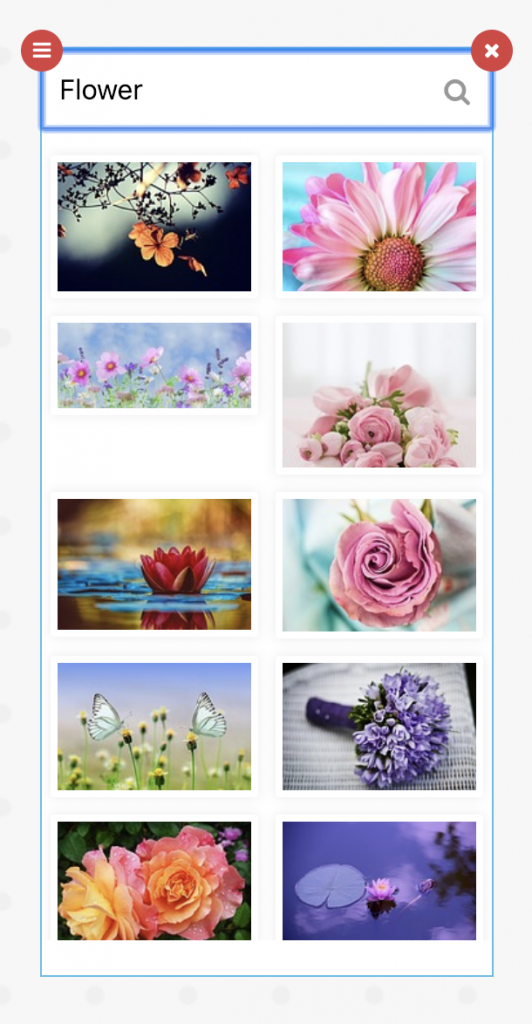 To add the image to the page, simply click preview
To close the live image search, click on the "X" in the search bar. It can be moved around the screen by using the red "burger" menu at the top of the menu.