10.
Inviting Students to the Session
Once you have created your workbook, you are ready to invite participants to collaborate on the workbook with you in a session. This is a straight forward process. From the Dashboard, you need to click through to the folders that contain your workbooks. Underneath your workbook, you need to click on the Participant Icon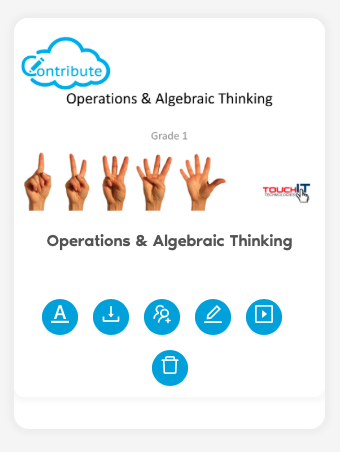 You will then be presented with the participants popup window. From your Lists you can add a whole list by simply clicking on eat "Add" button.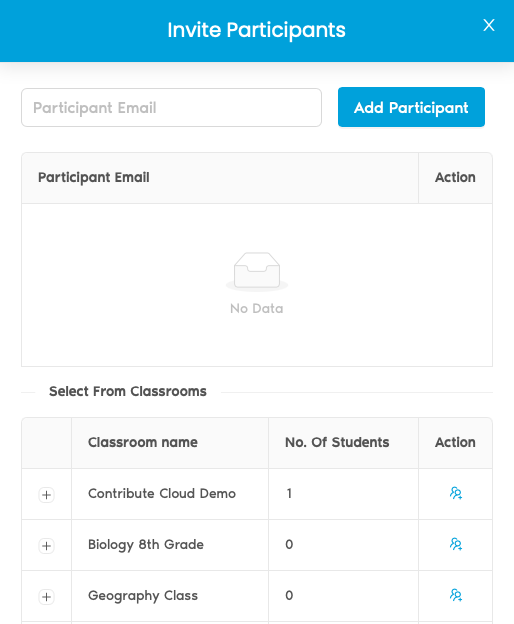 When a list has been added, the participants will show underneath with their email addresses. You can also add participants manually by entering the email address in the top left of this window. Click on "Add Participant" and they will be added to the session too.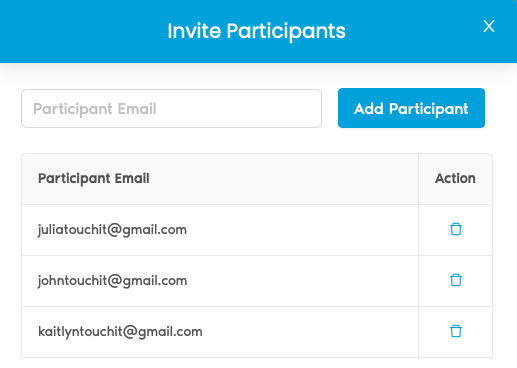 When you have added all the students that you wish for the session, you can then send them an email invitation by clicking on the "Send Email Invitation" button. An email will be sent instantly to their inbox.

The invitation email looks like the email below and you will see there is a large "join" button. The students simply click on the button and the will open a browser on their device and join the session. Please also check Spam Folder as sometimes the invitations are sent to that folder by your email client.