5.
Activating Account
When you first sign up for the software, you will be in trial mode. This is indicated at the top of the screen.

To activate the software, you need to enter the serial number of your TouchIT LED which can be found on the side of the unit. Usually, this is on a sticker and it will be the smaller font of the two numbers that you are going to need.
Next, click where it says "click here"

You will now enter your serial number in the box that appears. Click on the "Product Serial" button once you have entered the serial.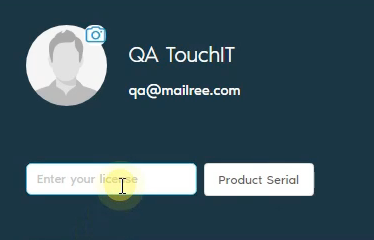 If your serial is correct, you will see that it indicates you are now using a licenses account.