4.
Account Settings & User Profile
To access your account settings, you need to click on the "Burger" icon in the top left hand corner of the screen, or your avatar in the right hand corner.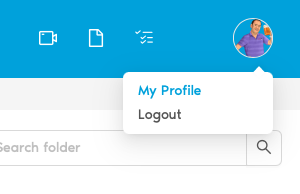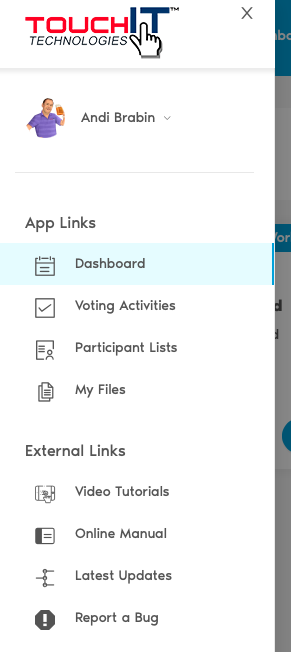 If you have logged in with Social Media, your avatar will be pulled through from your account. Click on your name or the blank Avatar to be taken to your account settings.
The dashboard shows how many workbooks you have, number of voting a tidies, how many Classes as well as the total number of files you have in the gallery. Click on any of these links to be taken to the relevant sections.

To Change or Upload a new Avatar for your account, click on the camera icon on the Avatar and select a new file.

Click Edit Profile in order to change your account settings.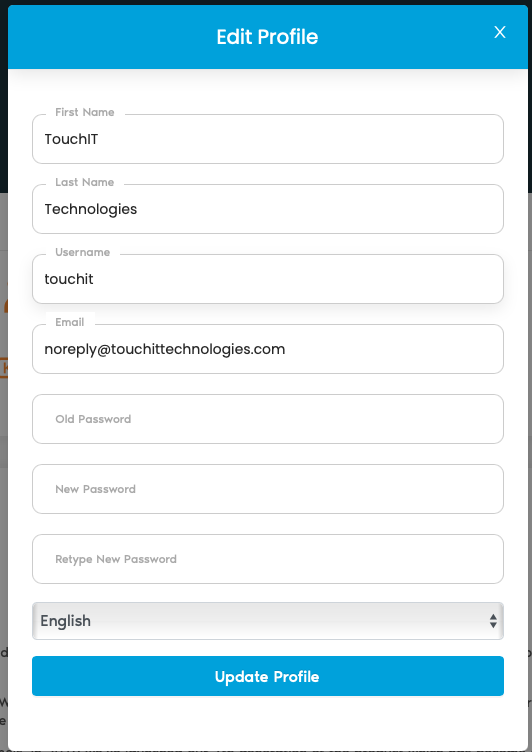 It is from this page that you can change your password and update your username. Please note, your email remains the same as when you signed up for your account.
To change you password, enter your current password then enter and re-enter a new one. Click on "Update Profile" to change your password.
To close this window, click on either the "Cancel" button, or the red "X" in the top right hand corner of the screen. To get back to the dashboard, either use the links at the top of the page, or click on the Contribute Cloud Logo.