OEM App Store
Watch our short video below to learn how we can add value to your Interactive Flat Panel with your own fully customized and branded App Store. Then, scroll down for more information
Everything you need to create and mange your own App Store
With an OEM of the TouchIT App Store, we provide everything you need to create and manage your own Android-based App Store. This adds HUGE amounts of value to your Interactive Flat Panel offering.
We offer both an APK (App) for the Android OS on your IFP as well as a Web Store which doubles as a management console for your App Store. All this is hosted on a dedicated server guaranteeing performance for your customers.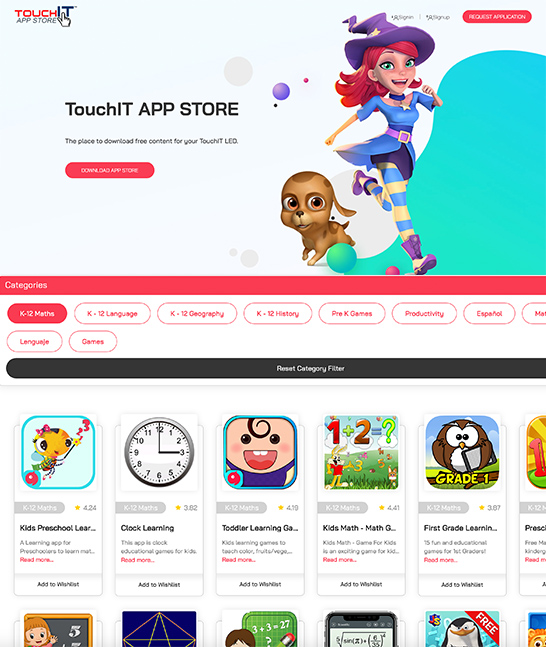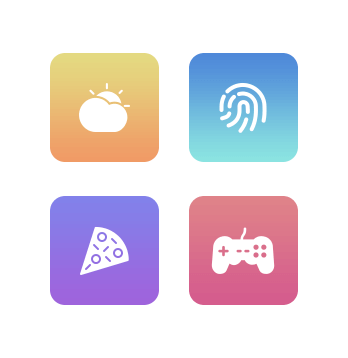 You have total control over which Apps are available to your customers in your App Store
Add Apps Directly from Google Play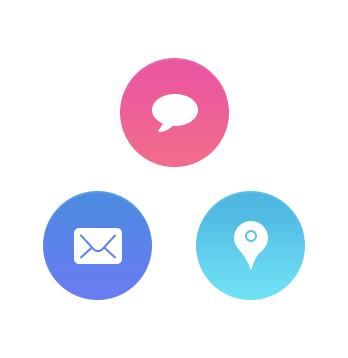 You many not have access to Google Play from your Interactive Flat Panel, but we can add Apps directly to your own store from Google Play with the App ID
Can you afford NOT to have an App Store?
At just a few $ per unit if you are selling good numbers of IFPs, can you really afford not to have your own store?
Download to try on your Android OS. You can visit the web store at www.touchitappstore.com