Contribute Cloud : The Cloud Computing Platform for Lesson Creation
---
Contribute Cloud is a Cloud Computing Platform that allows teachers to create lessons in the Cloud from any Web Browser. There is nothing to install, you dont need a fancy computer, just access to the internet and a web browser. Connect to your Cloud Storage drives and drag your files directly into the Contribute workbook. Build up your lessons slide by slide from a variety of different file types. Once created, students can be invited to the class either through a manually created email, through Google Classroom integration or by entering a session ID in a web browser. Students then receive the lesson on their device, they can collaborate with the teacher and their peers on any device - even Chromebooks!
---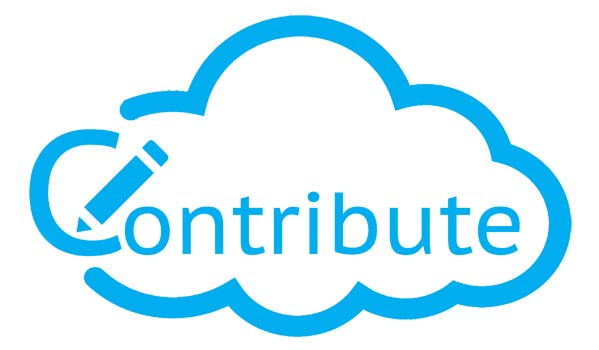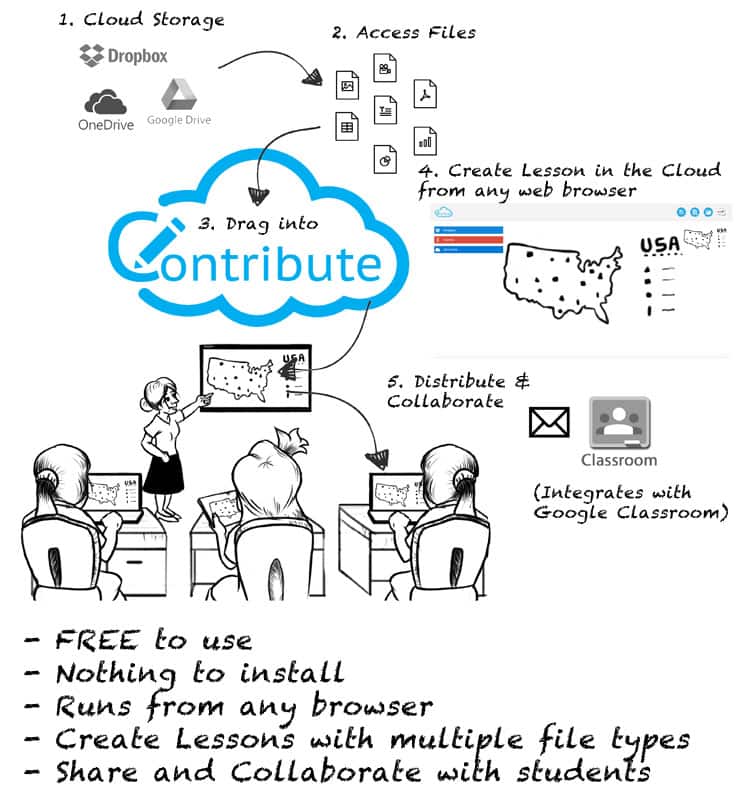 ---
Contribute Cloud
Being "Cloud-Based" means your have nothing to install or update in your School or District. You don't have to worry about underpowered old computers. If they are able to run a recent version of one of the popular browsers and you have a good internet connection, then you can use Contribute Cloud.
Highlights
Google Drive Integration
Dropbox Integration
OneDrive Integration
Google Classroom Integration
Nothing to Install
PC / MAC / Tablet / Cell Phone / Chromebook
How it works
Create a FREE account
Connect to your Cloud Storage
Select the files you need for your lesson
Drag them onto the workbook to create slides
Click save and invite your students
Share your lesson and collaborate with students
Already Convinced?
There is no reason why your shouldn't be! If you would like to sign up for a FREE account, simply click on the Contribute Cloud logo to be taken to the signup page. You can sign in with the popular social media accounts so creating your account is quick and simple.
---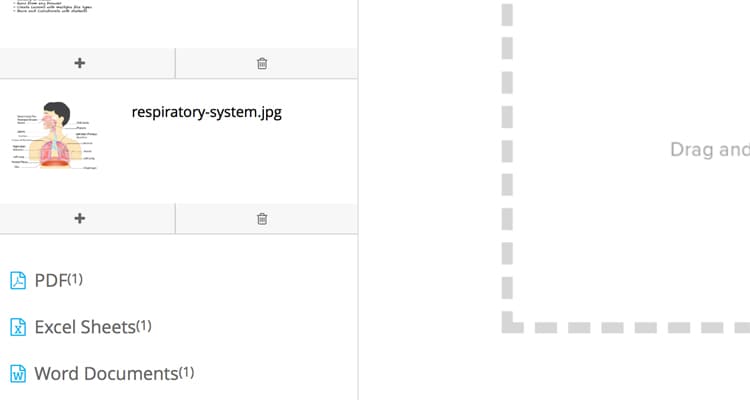 ---
---
Incorporate Multiple File Types into your Lesson
We know that the modern lesson incorporates a whole host of different file types and content. With Contribute Cloud you can do just that and are able to make use of everything from PDF, Images, to Movies, Word Documents, Excel Sheets and more. Build up your lesson slides with the different files. All can be shared with and annotated by your class.
Cloud-Based Annotation
Contribute Cloud has been designed to work with Interactive Flat Panels so as you would expect, annotation is at the heart of this. Our tools are conveniently organized on the simple toolbar. All tools can be used to annotate any of the images, documents, movies pdfs, etc that you incorporate into your lesson workbook.
---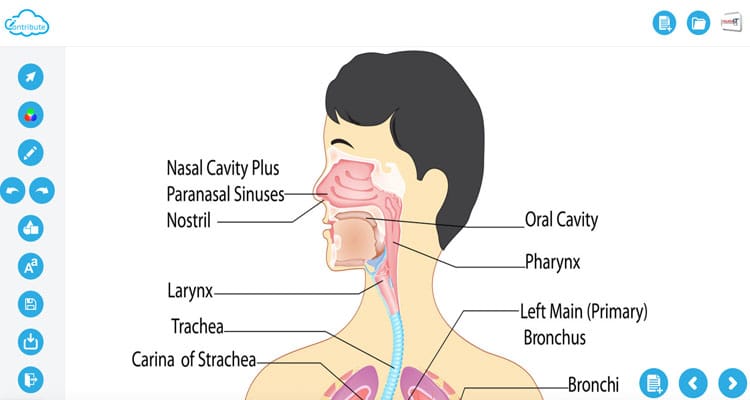 ---
---
Sharing and Collaboration with your Students from your Web Browser
Being able to share your Contribute Lesson with your students via a web browser makes for a very powerful collaboration solution. It means students can join on virtually any device with a web browser - true BYOD. Windows, MAC, Chromebooks, iPad, Cell Phones, Android are all supported.
Why Should I Embrace Cloud Computing Platforms?
---
According to Google.com:
cloud computing
noun
the practice of using a network of remote servers hosted on the Internet to store, manage, and process data, rather than a local server or a personal computer.
This makes for a pretty concrete definition. Instead of having a physical computer in the room that is doing the "thinking" the, "thinking" is done on a computer in another location – that location is known as the Cloud. The connection from your location to the Cloud is via the internet. With budgets always constrained in Schools and Districts around the Country, having software that resides in the Cloud, based on Cloud Computing Platforms like Contribute Cloud, that requires no processing to be done locally in the School, means that older, less well powered computers can be used with the latest in software technology. In short, it saves you money.
From an administration point of view it is also much easier to manage. There is nothing for IT Staff to install. There is nothing for IT Staff to maintain. There is nothing for IT Staff to upgrade. All software that resides on the Cloud is managed by the author, in our case, Contribute Cloud is managed by us, TouchIT Technologies. We do the maintenance, we do the upgrades, and we make sure that everything is running nice an smoothly, just how it should be.
Contribute Cloud is a total Cross-Platform solution. As Contribute Cloud runs in your browser, it means that you can be on pretty much any machine and access the content. Windows, MAC, Android, IOS, Chromebooks all work perfectly with Contribute Cloud. This represents a fantastic opportunity for a School or a District as they no longer need to worry about everyone having the same device – we work on all of them.
Schools and Districts are not renowned for having the latest equipment. Quite the opposite in fact as budget constraints are always rife. What this means is that there tends to be a lot more aged machines in a school or School District. This in itself can cause problems as teachers look to run the latest software on under-powered old machines. For Contribute Cloud, this is not a problem; it is both Age and Specification Agnostic. Because it is browser-based, all the computing power is done on our servers so even the slowest of computer should be able to cope with Contribute Cloud.
No Additional Costs. If you have purchased a TouchIT Interactive LED then there are no additional costs for Contribute Cloud. You can use it on as many devices as you wish in as many classrooms as you wish. This is not the case with most other pieces of software on the market. Many manufacturers charge annual premiums to use their software or to update the software and support – that is not the case at TouchIT Technologies. Contribute Cloud will always be free for TouchIT Technologies' Interactive Flat Panel Customers